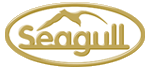 Norwegian training specialist Seagull AS has signed a licensing agreement with the International Shipping Federation (ISF), the global employers' association for shipowners, which will allow Seagull to utilise electronic versions of the widely-used ISF Onboard Training Record Books in conjunction with the Seagull Competence Manager software.
The agreement grants Seagull the right to develop an electronic version of all four ISF Record Books and sub-licence these to ship operators who chose to use the Seagull Training Administrator programme.
"The STCW 2010 Manila amendments require shipping operators to maintain documentary evidence of structured onboard training. This requirement has be extended to include watchkeeping ratings, and those seeking to qualify for the new STCW grade of Able Seafarer, as well as officer cadets who are already required to complete training record books, " says Roger Ringstad, Seagull Managing Director.
"This agreement will enable our customers to use electronic versions of the widely recognised ISF Record Books while allowing the seamless transfer of data about training activity from one vessel to another and to the company ashore."
The four ISF Record Books – for trainee deck officers, engineer officers, deck ratings and engine ratings –have all been written to reflect the amended competence requirements of STCW 2010.  They include detailed training tasks to ensure that trainees receive properly structured onboard training, and so make best use of their seagoing service. The ISF books also assist officers who are supervising the training to make an objective evaluation of whether trainees have achieved the required level of competence.
"ISF is pleased to allow Seagull to make use of our Record Books, satisfying a request from our Manning and Training Committee to facilitate their availability electronically, " says ISF Secretary General, Peter Hinchliffe. "This should provide a very useful supplement to paper-based record books, allowing the operator to choose the best of both worlds."
"Competence management is a strategy that ensures the correct people are recruited, trained to suit their specific role and promoted when ready, " says Mr Ringstad. "It ensures employees are competent and have the required skills and professional competence and confidence to fulfill their role onboard and that they are fit for purpose. Improved competence leads to improved performance; it reduces accidents, incidents and costs."
The Seagull Training Administrator defines the competency profiles and manages the competency training and assessment activities for individual seafarers, including tracking them from ship to ship. Everything is controlled onshore and all information goes to the master database and is then replicated onboard. All the functionality can be delivered for local use onboard as well as web based for online use.
For more information call our Product Advisory team at +47 33 03 09 10 or email us at productinfo@sgull.com.  For a complete listing of our onboard courses and distance courses please visit us at www.seagull.no
About Seagull Founded in 1996 by   experienced mariners, Seagull delivers a full range of assessment and management   tools that ensure STCW and IMO standards are met and exceeded.
Competence Manager is available in the Seagull Training Administrator and specifies complete competency profiles for every position onboard ship.  This provides seafarers and their employers with a simple and efficient competency development and career planning tool to identify promotional requirements, process status and motivate progression.
Assessment methods, or verification of knowledge, can be automated, manual or a combination dependent on type of requirement. A number of different 'assessment methods' are available, adding to the system's flexibility.

Predefined competence definitions and guidelines have been developed in agreement and cooperation with organisations including the ISF, INTERTANKO, SIGTTO or specific customers.  Electronic versions of ISF Record Books, SIGTTO LNG and LPG definitions, and TOTS are available and can easily be implemented as customers see the need.
Seagull also has a series of competency definitions for various ship types that can be used as the foundation for any company's competence and career management system requirements. The Competence Definition Library has more than 4, 000 definitions and is available to build a client's competence library to specific needs.
As of October 2012, around 8, 000 vessels are using Seagull Training Administrator and Computer Based Training programmes and more than 1, 100 vessels were using Seagull Competence Manager on a daily basis to actively follow up training and assessment as defined in competence management systems.