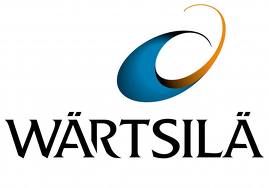 Wärtsilä Corporation, Company Announcement, 20 December 2012 at 3.50 pm (EET)
Wärtsilä and Yuchai Marine Power Co. Ltd. (YCMP), a subsidiary of Guangxi Yuchai Group, have signed an agreement in Zhuhai, China to establish a 50/50 joint venture for manufacturing medium-speed marine engines in Zhuhai City, Guangdong Province. The joint venture will serve the increasingly dominant Chinese shipbuilding industry, with the focus being on the assembly and testing of Wärtsilä 20, Wärtsilä 26 and Wärtsilä 32 engines. Operations are planned to start in 2014. The value of Wärtsilä's investment in the joint venture is approximately EUR 17 million. The joint venture is subject to approval by the relevant authorities.
The joint venture with YCMP is a further step in Wärtsilä's strategy to continuously strengthen its competitiveness, to capitalize on significant growth opportunities, and increase its focus on the offshore and special segments in China, the world's largest shipbuilding country.
"By forging a strong partnership with Yuchai, China's leading producer and market leader for high-speed diesel engines, we can continue to broaden our customer base and further expand our market share in China. This is an important step for securing our market leadership position for medium-speed engines, " says Björn Rosengren, President & CEO of Wärtsilä Corporation at today's signing ceremony where he signed the joint venture agreement with partners from Guangxi Yuchai Group and YCMP.
"This investment demonstrates Wärtsilä's commitment to supply competitive engine products to its customers in China. Furthermore, it is fully aligned with China's central government's 12th Five-Year Plan to significantly increase locally produced content for marine equipment, " adds James Han, President of Wärtsilä China.
"Yuchai is proud to be in partnership with Wärtsilä, a world leader in providing engine and power solutions. We share the same commitment to serving the growing Chinese market with products that deliver the best economic and environmental value to our customers. The joint venture is another step forward in Yuchai's strategy to grow our business through partnership with international market leaders, " said Mr. Yan Ping, Chairman of Guangxi Yuchai Group who also attended today's signing ceremony.
Wärtsilä in China
Wärtsilä has been present in China for more than 20 years, through its fully owned subsidiary and long-term licensing agreements. To serve the world's largest shipbuilding region, Wärtsilä has established joint ventures for propeller and auxiliary generating set production with leading Chinese shipbuilding groups and a joint venture for automation services. Wärtsilä also manufactures thrusters at its 100 percent owned company facilities, while low-speed engines are produced by eight licensees and by a joint venture company. The recent acquisitions of Cedervall in 2011 and Hamworthy in 2012 have further strengthened Wärtsilä's leading position in global markets, notably in marine services and offshore, marine gas applications, as well as environmental solutions.
In the marine market, the leading Chinese ship owners and shipyards are Wärtsilä's customers. Wärtsilä Services provides service and maintenance for its customers from eight locations in China, the largest of which is in Shanghai. In the energy markets, Wärtsilä has delivered power plants producing a total of 3, 500 MW of electricity to customers in China. Including Wärtsilä joint venture companies, there are currently more than 2000 Wärtsilä employees working in China.
Wärtsilä in brief:
Wärtsilä is a global leader in complete lifecycle power solutions for the marine and energy markets. By emphasising technological innovation and total efficiency, Wärtsilä maximises the environmental and economic performance of the vessels and power plants of its customers. In 2011, Wärtsilä's net sales totalled EUR 4.2 billion with approximately 18, 000 employees. The company has operations in nearly 170 locations in 70 countries around the world. Wärtsilä is listed on the NASDAQ OMX Helsinki, Finland.