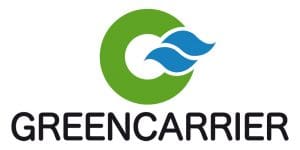 Greencarrier Freight Services Sweden will today acquire all shares in Trana Spedition. Based just outside Borås, Sweden, Trana's road transport solutions to and from Finland makes it a great addition to the Greencarrier organization.
"Trana Spedition is an outstanding and well-managed company, " says Peter Nevhagen, CEO at Greencarrier Freight Services International. "Its road transport solutions to and from Finland reinforce our focused initiatives in the Nordic and Baltic regions and make Trana an excellent addition to our organization. The acquisition will also bring us local offices near Borås and its exciting commercial sector."
"Trana Spedition recognizes the many opportunities this acquisition will bring for both parties, " says Kenneth Sankala, who until today was CEO and owner of Trana Spedition, and will now stay on as Managing Director of operations in Länghem. "Greencarrier will offer us continued growth prospects in additional markets in the Baltic Sea region and in Eastern Europe.
Founded in 1983, Trana Spedition AB is a privately owned Swedish logistics company dedicated to providing customers better and more personalized alternatives to transport services between Sweden and Finland. The company has six employees and a turnover of SEK 72 million in 2011. For now, Trana will continue to conduct its activities under the Trana name, and no other changes are being planned at present.
"With our shared vision on quality, precision, the environment and excellent personalized customer service, " continues Nevhagen, "I am confident that customers will see the advantages of Greencarrier's acquisition of Trana Spedition."