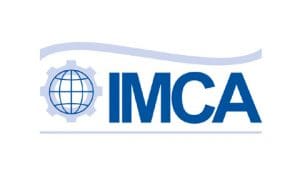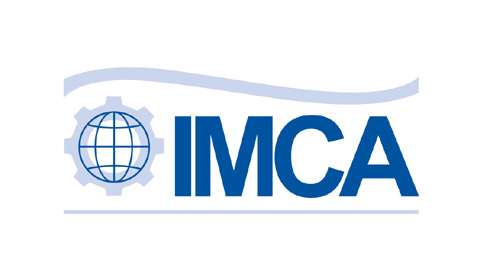 Underwater high pressure water jetting equipment is used by fully submerged divers for cleaning, or cutting, purposes. Effective and safe operation of this equipment, and of its associated surface support equipment, is covered in the latest publication from the International Marine Contractors Association (IMCA) – 'Code of Practice for the use of High Pressure Jetting Equipment by Divers'.
 
"The code of practices is also intended to apply to diver controlled jetting operations on, or near, the surface where there can be a risk, though contract with the water jet stream or flying debris, of traumatic injury to others working in the vicinity – either in the water, on a platform or facility, or at an adjacent diving system, " explains IMCA's Technical Director, Jane Bugler. "High pressure water jetting, as covered by this guidance, relates to all water jetting, including the use of abrasive additives, where there is an energy input to increase the  pressure applied to water."
The newly published code of practice (IMCA D 049) supersedes AODC 049 (initially published in 1988), which is now withdrawn. The revised code has been produced by IMCA through the Safety, Medical, Technical & Training (MSTT) Committee of its Diving Division Management Committee as part of a phased review of AODC guidance notes and subsequent re-issue as IMCA guidance.
"Some of the changes in this revision deal with new equipment which has been introduced to dive sites, particularly ultra high pressure jetting equipment, " adds Jane Bugler. "However, the information provided in all sections of the document has been updated and expanded. There is a new section too dealing with the avoidance of accidents to divers engaged in underwater HP jetting operations. Two relevant IMCA safety flashes have also been identified and included as new appendices."
Sections of the 24-page document are devoted to equipment, protection of personnel, operational procedures, avoidance of accidents as well as definitions and references.  In addition to the two safety flashes, the appendices include Diving Medical Advisory Committee recommendations, advice to attending medics or doctors, and a list of useful contacts.
The document is available on the IMCA website for free downloading by members and non-members alike, with printed copies available from publications@imca-int.com at £5.00 for members and £10.00 from non-members (plus 20% for delivery outside Europe).

About IMCA
IMCA is an international association with more than 915 members over 60 countries representing offshore, marine and underwater engineering companies. IMCA has four technical divisions, covering marine/specialist vessel operations, offshore diving, hydrographic survey and remote systems and ROVs, plus geographic sections for the Asia-Pacific, Central & North America, Europe & Africa, Middle East & India and South America regions. As well as a core focus on safety, the environment, competence and training, IMCA seeks to promote its members' common interests, to resolve industry-wide issues and to provide an authoritative voice for its members.
IMCA publishes some 200 guidance notes and technical reports – many are available for free downloading by members and non-members alike. These have been developed over the years and are extensively distributed. They are a definition of what IMCA stands for, including widely recognised diving and ROV codes of practice, DP documentation, marine good practice guidance, the Common Marine Inspection Document (CMID) – now available electronically as eCMID, safety recommendations, outline training syllabi and the IMCA competence scheme guidance. In addition to the range of printed guidance documents, IMCA also produces safety promotional materials, circulates information notes and distributes safety flashes.