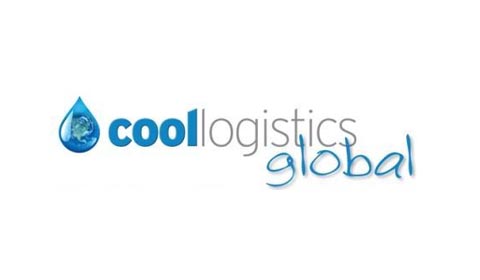 Dates announced for 6th global perishables trade, logistics and transport forum
London, 09.10.2013 – Following the success of the 5th Cool Logistics Global forum, held this September in Rotterdam, organiser Cool Logistics Resources has announced that the 2014 edition will return to the leading perishables trade hub on 30 Sep-2 Oct next year.
Over 250 perishable shippers, carriers, logistics and transport providers from 30 countries gathered on the SS Rotterdam on 24-26 September for 3 lively days of speeches, debates and networking. Key topics included the outlook for refrigerated container shipping, with senior carrier executives including Peter Fredriksen, Executive Board Member at Hamburg Süd and Thomas Eskesen, Head of Global Refrigerated Business at Maersk Line, warning that the container shipping industry still faces a very tough economic and investment climate.
Stressing the continued need to focus on profitability versus market share, Mr. Eskesen said that global reefer traffic volumes are likely to grow just 1% this year, putting paid to the common assumption that the reefer trades are recession-proof. As a result, Maersk Line will continue to defer any new investment in reefer equipment through 2014. Mr. Fredriksen said that Hamburg Süd was likely to make a modest investment in new boxes next year after a 2-year break, but echoed the general sentiment of extreme carrier caution, given the current mix of sluggish volume growth and considerable new ultra-large tonnage coming on-stream in the near future.
Mr. Eskesen confirmed that Maersk had lost "double digit" reefer cargo volumes since announcing its $1500 general rate increase at Cool Logistics Global 2012, adding: "We expected that." While the GRI was not uniformly implemented, Mr. Eskesen said that the move had prompted a "breakthrough" in favour of longer-term 3-5 year service contracts as a means to break the weary cycle of rate volatility and allow for better capacity planning. "In some southern hemisphere markets up to 60% of the business is now being done under long-term contracts, and that means that we can send boxes down to the shippers and make sure that the equipment is there for them, " he said.
A vigorous debate on the future role of specialised reefer versus reefer container logistics was also sparked by the launch announcement of a new ro-lo reefer ship design by industry veteran Birger Lindberg Skov, Managing Director of Reefer Intel and Per Westling, Managing Director of Stena RoRo, one of the world's largest ro-ro vessel operators. Based on the cassette cargo handling technology pioneered and proven in the Scandinavian paper export market, the new design offers considerably higher loading capacity for fresh produce than current conventional reefer ships.
Mr Skov said that the new ship had been optimised for large banana shippers looking to remain in control of their end-to-end supply chains, with particular attention paid to improving handling efficiency in port. Stena's Per Westling added that port turnaround times would be reduced by around 50%, allowing extra port calls to be added to service rotations and holding out the possibility of slow steaming, enabling bunker costs to be reduced without compromising schedule times.
Moving to the landside, perishable shippers including potato products major Aviko, Fairtrade banana pioneer Agro-Fair, Citrus Growers Association of Southern Africa and FloraHolland outlined a range of shipper and retailer-driven initiatives to promote modal shift and reduce carbon footprint.
Christo van der Meer, Supply Chain Consultant with FloraHolland, introduced the brand new Cool Rail Spain initiative, which aims to bundle southbound movements of potted plants from the Netherlands to Spain with northbound exports of Spanish fruit. Using 45ft European refrigerated containers, the new rail service would run between the Netherlands and Valencia, using Rotterdam's planned new CoolPort perishables hub as a base. Spanish fruit exports to Northern Europe are still largely truck-based and Mr. Van der Meer said that Cool Rail Spain had the potential to reduce CO2 emissions by up to 50%.
Other major conference themes included the rise of emerging markets, covering new 'south-south' cross trades, China as a major global demand centre and perishable logistics for Brazil as a major source of supply.
By 2020, nearly 60% of China's projected 1.43 billion population will live in cities, delegates heard from Alfred Cheung of Green Society Association. This widescale urbanisation, combined with dwindling rural land, will drive increased imports of beef, pork and poultry, said Cheung. The commercialisation of China's food supply will also spur the rise of much larger trading, retail and food service conglomerates, including large cross-border M&A deals such as the recent $4.7 bn acquisition of Smithfields by Shuanghui.
All of this has significant impact on cold chain infrastructure and logistics services, where major investment, knowledge transfer and skills development is needed across the country, especially inland. Improving food safety and reducing food waste are among the key challenges – current annual losses of fruits and vegetables in China exceed €12 billion, with 20-30% of produce unsold and/or uneaten, said Willem Kokkeel of Eurasia Connection. Although China presents a challenging business environment for foreign companies, the opportunities are immense and the very rapid pace of change expected over the next few years makes now the time to get involved, advised Mr. Chueng.
As a major exporting nation, Brazil poses equal logistical deficiencies and opportunities, said Marlene Arisa, Reefer Manager for DHL Global Forwarding. Over 86% of the country's roads are unpaved, the rail network is limited, coastal shipping is restricted due to cabotage laws, ports are subject to congestion and delays, customs procedures are cumbersome and land transport from production centres to port can take up to 20 hours. Recently-passed national port reform laws, plus current investment in new facilities at Santos, the country's largest port, are welcome developments, said Ms. Arisa. However, much work remains to bring Brazil's perishable logistics infrastructure and processes up to world-class standards.
The logistical challenges – especially in customs clearance – also apply to perishable imports, both for Brazil and East Coast South America (ECSA) in general. Andrew Lorimer of trade analysts Datamar said that while ECSA reefer container trade remains highly imbalanced, imports have grown much more quickly than exports over the past 7 years, jumping from 5% to 15% of overall volumes. Total ECSA reefer trade is currently around 900, 000 TEU annually. Mr. Lorimer added that ECSA export and import cargoes are increasingly being transhipped rather than going direct, and questioned the consequences of this in terms of claims, loss and delays. "We really need more data to see what it actually going on here, " he observed.
"The depth and breadth of information and discussion at this year's Cool Logistics Global was fantastic and we have received the best ever feedback from our attendees, " said Rachael White, Joint Managing Director at Cool Logistics Resources. "Port of Rotterdam was an excellent host and we also appreciated the support from the Dutch perishable shipper and reefer logistics communities. We are delighted to bring the show back to Rotterdam in 2014 and are already working on new ideas to further improve the content and format.".
6TH COOL LOGISTICS GLOBAL
30 September – 2 October 2014
SS Rotterdam, Rotterdam
Netherlands
www.coollogisticsconference.com
About Cool Logistics Resources:
Cool Logistics Resources Ltd. provides top-quality business intelligence and networking for supply chain, logistics and transport professionals in the international perishables markets.
The annual Cool LogisticsTM Global conference in Europe connects perishable cargo owners with cold chain logistics and transport professionals from around the world to assess key market trends and operational best practice for the international movement of chilled and frozen cargoes by air, land and sea.
Cool LogisticsTM Africa assembles all of the key players to discuss how to deliver better cold chain costs and efficiency for Africa's perishable export, import and regional trades.
2014 sees the launch of Cool LogisticsTM Americas, which aims to be a vital forum to question if and how private and public initiatives are measuring up to perishable shipper requirements on the continent.
The live events are supported year-round by the Cool Logistics discussion group on LinkedIn, social media and website activity, and the online Cool Logistics Community for conference participants. Cool Logistics also offers latest industry news through The Coolstar, its joint venture information portal focused on all things perishable.
www.coollogisticsconference.com | www.coollogisticsafrica.com | www.thecoolstar.com
Follow us on Twitter @coollogistics @coolstar_news | Join the Cool Logistics Group on LinkedIn