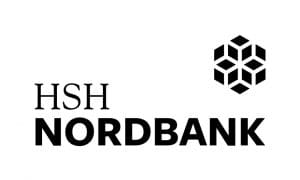 HAMBURG/KIEL HSH Nordbank is making EUR 200 million available to the US Castlelake Group to finance the purchase of a commercial real estate portfolio in Germany. The Hamburg-based Becken Group is participating in the purchase, which was completed at the end of last year, as a co-investor.
The 109 properties in the "Kontor portfolio", which are scheduled for sale and have a total rental space of just under 180, 000 sq. m., are located in Hamburg and the surrounding area. They mostly comprise business premises for office, retail and residential use. Around 50% of total rental income is currently generated by the principal tenant, Hamburger Sparkasse.
Castlelake is a global institutional alternative investment firm focused on deep value and special situations, employing a differentiated investment approach. Formed in 2005, Castlelake today has 2.7 billion US-Dollar in assets under management comprised of commitments from endow-ments and foundations, public and private pension plans and family offices worldwide. Jonathan Fragodt, Partner and portfolio manager for European asset investments: "For Castlelake, HSH Nordbank is the ideal partner to assist with our commitments in Germany. Their staff is expe-rienced in dealing with international business associates, a fact reflected in the efficient and pro-fessional manner in which they brought the deal to a fast close."
The successful Hamburg-based Becken Group, which has been active in the real estate sector with a focus on office real estate since 1978, is participating in the Kontor portfolio as a co-investor. "We have looked at the portfolio in detail and see considerable potential in the sale of the proper-ties to development companies, " said Dieter Becken, Managing Director of Becken Holding GmbH.
"Providing comprehensive assistance to our foreign real estate investors in Germany forms part of our core business and we have many years of experience in this field. The collaboration between Castlelake as a strategic investor and the Becken Group as experts for the local market provides an ideal combination of two experienced businesses, " said Peter Axmann, Head of HSH Nord-bank's Real Estate Clients division.