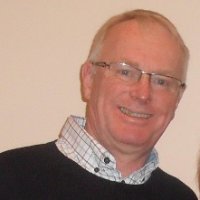 Industry veteran and former Rio Tinto SSI trustee representative, Alastair Fischbacher, to take the helm
London, June 2014 – The Sustainable Shipping Initiative (SSI), a pioneering coalition of companies from across the global shipping industry that is focused on driving commercial growth through sustainable practices, today announces the appointment of Alastair Fischbacher as its new director. Until his retirement from Rio Tinto in May 2014, Mr Fischbacher represented the company on the SSI's Board of Trustees. His new position is based on his contribution and commitment to progressing the SSI's vision and his understanding of the challenges facing all stakeholders within the shipping supply chain.
Stephanie Draper, co-founder and chair, The Sustainable Shipping Initiative said: "SSI trustees elected Alastair Fischbacher to lead the SSI based on his valued contribution to the SSI's work so far on the board of trustees and his passion for our goals. He has in-depth knowledge of the shipping supply chain, including the implications and advantages of implementing sustainability measures within complex, global operations, which provides invaluable insight to our mission. Alastair is also a well-respected figure in shipping and commodity sectors and his breadth of experience and networks will be invaluable in enabling the SSI to move forward with vigour."
Beginning his career at sea as a qualified Master Mariner, Mr Fischbacher's experience spans from operational to the board-level roles. Most recently, he held the position of General Manager, Fleet Management at Rio Tinto where he supervised the specification, construction, service and on-going operation of ships ranging from 70-205, 000 deadweight bulk carriers of a value of around $1 billion.
Alastair also drove the strategy and implementation for sustainable development in Rio Tinto Marine as well holding other relevant non-executive roles with other organisations. In 2011 Alastair joined the inaugural board of the World Ocean Council and was appointed Chairman in 2013. He was a director of Rightship Pty Limited, the dry and wet ship vetting company from 2008 and held the position of chairman from 2009 to 2013. Alastair has been a member of the Class NK, Lloyds Register and DNV British Committees and remains a member of the Lloyds Register Classing Committee.
Alastair Fischbacher, director, SSI commented: "Shipping is on the brink of a new era that requires companies to re-evaluate how they operate. Sustainable practices are no longer something to opt in or out of, but should be integral to successful and enduring business growth strategies. For these reasons, I am delighted to be leading the SSI as we tackle key sustainability barriers and unlock greater opportunity for tomorrow's shipping sectors."
About the Sustainable Shipping Initiative
The Sustainable Shipping Initiative (SSI) is an ambitious coalition of shipping leaders from around the world that is taking practical steps to tackle some of the sector's greatest opportunities and challenges. The group is working to achieve a vision of an industry in which sustainability equals success.
It is the first time the shipping industry has joined forces on such a cooperative global scale to tackle big sustainability issues. The ultimate goal is to show that collaborative action is possible, and to mobilise support across the industry, demonstrating that shipping can contribute to – and thrive in – a sustainable future.
The cross-industry SSI members of over 19 companies represent ship owners and charterers, shipbuilders, engineers and service providers, banking, insurance, and classification societies. Member companies include Maersk Line, Wartsilia, Rio Tinto, Bunge, Cargill, Carnival, ABN AMRO, AkzoNobel and Unilever.
In September 2013 the SSI became an independent charity. The SSI was initially facilitated by global sustainability non-profit Forum for the Future in conjunction with WWF, the global conservation NGO. Forum for the Future and WWF remain as SSI NGO members.