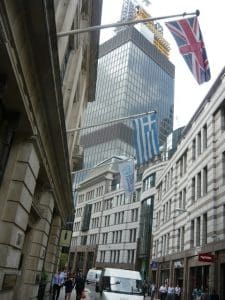 After seven weeks and be precise from Wednsday the 18th of February when the BDI bottomed out at 509 points, today surpassed the 600 point barrier, thanks to the, as always volatile, Capers!
The BCI 2005 closed up 15 points at 475, the BPI down 2 at 598, the BSI up one at 650 and the BHSI down one at 392.
There is a long way still to go; first step the 1, 000 point mark and then the 2, 000 point mark and return to the December 2013 levels. How many companies though will survive?
On the wets the downwards trend continued with the BDTI down at 792 and the BCTI at 675. We shall see.
The container trade will soon be determined with the Liner companies starting to feel the independents pressing and the need to give them part o the business. LNG is the promising tool but you need good seafarers!!!
Be on guard and watch out for the consequences for the geopolitics coupled with a recession which now bites!!! Have a nice evening!