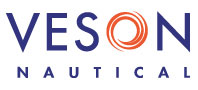 BOSTON, MA –December 1, 2015 – Veson Nautical, the leading provider of commercial maritime software and services that transform the constant flow of shipping data into a strategic asset, today announced that its Veslink solution is now available to all shipping companies as a robust standalone platform. Veslink can be implemented seamlessly with IMOS, Veson Nautical's out-of-the-box enterprise solution that facilitates smart decisions at every stage of a voyage, or now with in-house or other systems—or even can be used if there is no other system in place.
Stated Agya Garg, Product Manager, "Simply put, Veslink enables shipping companies to collect, analyze, and share maritime data. Until now, it only has been implemented alongside IMOS. But we've seen a growing demand for Veslink from prospective clients who use a variety of other solutions. So, in keeping with Veson Nautical's philosophy of continually innovating our solutions to address today's shipping needs and anticipate tomorrow's challenges, we are now delighted to provide the benefits of Veslink to any maritime shipping company."
Veslink, Setting a New Standard
Veslink helps shipping companies manage voyage operations and reporting more efficiently by enabling data collection from ship to shore through its Forms feature, facilitating the sharing of data with trusted partners through its network capabilities, providings distances and "live" data like weather or bunker prices through its Maps, and aggregating data to depict the combined performance of all vessels in a fleet through Performance Reporting and analytics.
Veslink Key Features:
Vessel Forms: Eliminate error and duplicate entry with easy-to-use, standard vessel forms.
Fleet Map: Visualize and act on your fleet status.
Distances: Quickly calculate nautical distances in Veslink.
Performance Reporting: Spot trends in fuel consumption, distance, speed, and more.
Integration: If required, integrate Veslink seamlessly with IMOS or other systems to share data in real time.
Advanced Maps: Overlay weather information and extended nautical charts into a fleet map, to validate reports and make proactive routing decisions.
Agent Portal: Incorporate agent nomination and form submission into the everyday Veslink workflow.
Form Designer: Design custom forms and fields to capture any data unique to a specific business. Custom forms can be shared with business partners.
To date, more than 3, 000 vessels are submitting Veslink forms each month.
According to Nicholas Green,  Manager,  LNG Operations & HSE, Leif Höegh (U.K.) Limited,  "Höegh LNG were initially drawn to Veslink as a solution was needed to handle the large amount of data received from our vessels on a daily basis. With a growing fleet we needed a good cost-effective solution that could grow with our organization. Utilizing Veslink has given us a solid user-friendly platform to collect and store  the data from the reports and also share the information seamlessly both inside and outside our organization. Creating reports within Veslink couldn't be simpler: they can be created so that they are unique and fulfill our requirements and that of our charterers. With the ability to create Forms ourselves, the system can continue to evolve as our requirements change. We are pleased to have implemented this solution which saves our time and, as a result, money."
Continued Garg, "As the industry moves to more web-based solutions, we believe that Veslink is well positioned to meet the evolving needs of commercial maritime companies."
About Veson Nautical
Veson Nautical is the leading provider of commercial maritime software and services. The company's integrated solutions enable the world's top tier shipping companies to transform the constant stream of information from vessels, shore-side operations and the market into a strategic asset that drives more informed decision-making. The company's Integrated Maritime Operations System (IMOS) is fast becoming the 
de facto
 standard in the industry with far more users of its nearest competitor. Veslink sets a new standard for the collection, analysis, and sharing of maritime data. Together, IMOS and Veslink propel maritime commerce. With a focus on constant innovation and client service, Veson Nautical serves more than 7000 users at more than 200 prominent marine organizations worldwide. The company may be reached via the Web at 
www.veson.com
 or in the Boston headquarters at 
+1.617.723.2727
.