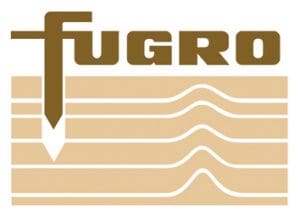 With a special focus on its innovations that include OARS® and SEADEVIL®, Fugro is using this year's Ocean Business event to showcase how to increase efficiency and reduce the costs of offshore operations and exploration campaigns. A visit to the Fugro team will reveal information about its innovative technologies and demonstrate the pioneering data acquisition and interpretation methods of its Global Centre of Excellence for Seeps Studies.
On its all-new exhibition stand in the main hall, Fugro will have information, case studies, video material and a group of experts, whilst a presentation on carbon capture and storage will feature in the technical programme. In the careers event at the show Fugro staff will talk about their roles in the marine site characterisation and asset integrity areas of the business and provide advice on career paths and how to get started. Those interested in a career at Fugro can also review details of current vacancies on the stand.
In his technical presentation, 'Developing a capability to provide measuring, monitoring and verification of offshore storage sites for the emergent Carbon Capture and Storage industry,' Rob Hines will discuss Fugro's lead role in the Energy Technologies Institute project to develop a carbon dioxide monitoring system using marine robotics. Of particular interest will be updates on the recent system trials, which took place in Portland Harbour throughout March. Advance reservation is advised for the session at midday on Thursday, 6th April.
For more information:
ABOUT FUGRO
Fugro is the world's leading, independent provider of geo-intelligence and asset integrity solutions. Fugro acquires and analyses data on topography and the subsurface, soil composition, meteorological and environmental conditions, and provides related advice. With its geo-intelligence and asset integrity solutions Fugro supports the safe, efficient and sustainable development and operation of buildings, industrial facilities and infrastructure and the exploration and development of natural resources.
Fugro works around the globe, predominantly in energy and infrastructure markets offshore and onshore, employing approximately 10,500 people in around 60 countries. In 2016, revenue amounted to EUR 1.8 billion. The company is listed on Euronext Amsterdam.