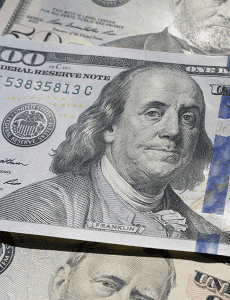 Commentary: Augmenting US Treasury report on foreign exchange policies of trade partners
By Mark Sobel in Washington
The deadline for the next US Treasury report on the foreign exchange policies of major trading partners looms. Since the passage of the 2015 Trade Facilitation and Trade Enforcement Act, the report has focused on whether the top 12 US trading partners have significant bilateral surpluses with the US, material current account surpluses, and engaged in persistent one-sided foreign exchange intervention. The Act does not preclude a more fulsome global economic discussion.
Read the full commentary on the website.
Podcast: Fed Talk
Nathan Sheets, chief economist and head of global macroeconomic research at PGIM Fixed Income and former under-secretary for international affairs at the US Treasury, speaks with Rein de Loor, programmes manager at OMFIF. They discuss the Federal Reserve's January rate decision, the adjustments to its forward guidance and how markets responded. They also cover implications of political influence on monetary policy and macroeconomic challenges for 2019.
Listen to the recording, or search for OMFIF on your smartphone's podcast app.