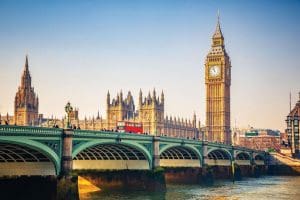 LISW Proud to Sponsor Maritime UK's Public Speaking Workshops
London International Shipping Week is sponsoring Maritime UK's two newly-launched initiatives as part of its Women in Maritime Taskforce which are intended to help improve the sector's gender diversity and pave the way for more women to be represented as speakers at international conferences and seminars.
Traditionally the maritime sector has been a male-dominated industry, but now a 'Speaker Bank' will provide a database of female speakers for participation on panels and in conferences and an 'Interview Pool' will second maritime women to other companies, enabling greater diversity on interview panels. These resources, the first of their kind in the maritime sector, aim to respond to challenges identified by the Taskforce.
Shipping Innovation, organiser of London International Shipping Week, has come onboard as a sponsor and will promote the speaker bank to Sponsors and Supporting Organisations holding events during LISW19, as well as making full use of both initiatives to help populate the official LISW19 Conference on Thursday, 12 September.
Yesterday, Maritime UK ran the first in a series of public speaking workshops to help support more women to join the speaker bank. The workshops aim to enable women to become 'dynamic, inspiring, valuable and authentic' speakers.
 LISW19 Latest Supporting Organisation
LISW19 Conference & Gala Dinner
LISW19 OFFICIAL CONFERENCE
Top-level speakers from government and industry from around the world will give their views on the challenges and opportunities facing the global maritime industry. Early Bird tickets available.
LISW19 OFFICIAL GALA DINNER
Join us for the most glamorous event of the week, the glittering black-tie Champagne Reception & Gala Dinner, held at the spectacular Great Room at the Grosvenor House Hotel on Park Lane.
Want to propel your company to the forefront of the world's shipping industry? 
Make the most of the enormous opportunities offered by LISW19 by becoming an official sponsor or a supporting organisation in order to organise an official event during the week.