Capes' volatility brings down the BDI; Geopolitical and Coronavirus uncertainty rules …the waves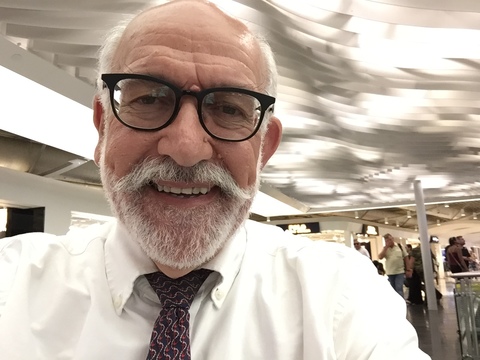 The BDI (Baltic Dry Index) lost 41 points and now stands at 1,121 "thanks" to Capes' three digit losses… Geopolitics in tandem with Coronavirus will turn everything upside down. John Faraclas' brief daily recap:
The Capes' BCI was down 140 points and now reads 1,279, losing both thresholds – that of 1,400 and 1,300 respectively. Is this the beginning of a free fall or just a normal and temporarily volatility… CAUTION!
A brave comeback for the Panamaxes' BPI now at 1,344 – plus 19 points…
An ace plus for the Supras' BSI, now at 1,012, and an ace down for the Handies' BHSI, now at 663 points.
Mixed feelings from low Wets; the last published BDTI (Dirties) and BCTI (Cleans) stood at 439 – minus one and 371 – up ten points respectively; CAUTION!
The WTI as these lines are being written reads US$ 45.52, which is down 17 cents since yesterday…
Both Geopolitical and Coronavirus aspects will rock Peace, Stability and needless to say Planet Ocean's Economy. Be prepared for extraordinary phenomena; this is a warning and we adhere to defend it all the way.
Can you adapt and sustain the current situation and the coming tsunami of events? I doubt if you are well prepared to tackle everyday life and more importantly business life  on Planet Ocean following the destruction inflicted by us, the noble humans over the last 75 years – post World War Two, eh??? Globalisation, too much travelling, apathy for the environment clearly tells us that we overstayed our welcome to Mother Nature; any objection yuppie glitterati? Add the pariah states and greedy warmongers looming in the background to rock Peace in combination with the exploitation surrounding the Coronavirus anathemas' vaccine and see what get…
We are no fortune tellers, but indeed we are fortune sellers… Above all we call all humans to remain disciplined and the moron politicians responsible…
MIGRANTS maintain top position everywhere with interesting findings, for example another shameful NGO operating in the Aegean Greek Islands is a gang facilitating Somali trafficking from the Anatolian coast of Turkey to the Greek Islands… supported by Erdogan's Turks and indeed the Turkish Authorities… Somalis arrive by plane mainly to Istanbul and thereafter are being smuggled in Greece and conversely to the EU. It's all thanks to Frau Merkel's pro-Turkish policy – and every German administration… CAUTION as this situ might backfire…
Turkey continues to pester all of its neighbors: Armenians, Cypriots, Egyptians, Greeks, Iraqis, Libyans – yes Libyans; wait and see what's next as Turkey is ready to go to war anytime now…
BREXIT seems about to happen with a deal… cross our fingers…
The EU, as we continuously mention MUST get its act together…
At the other side of the Atlantic preparations continue for the Biden presidency despite president Trump's objections and complaints on the election result … Determination is important for the shake of Humanity! Defense minister Lloyd Austin has a lot o do!
USA-China relations aren't good at all in all fronts… Expect mess, sanctions and others participating… in a possible melee in the Pacific Basin too…
Russia's Putin has different agenda…
More news tomorrow with the midweek recap…
All set for the Vaccine; let us see what happens next as the big fight for eliminating / controlling the Coronavirus begins… we have a long way to go CAUTION…
On another tone and note we hear that another association might be formed in Greece involving cruise ships owners. Despite a century old association – that of the Union  of Cruise Shipowners and Associate members, complaints and rightly so, that the Ministry of Tourism wishes to create another association… I guess somebody will be sacked… or a major upheaval will damage the interests of the industry… Smells of a scam can be "observed"! CAUTION. PM Mitsotakis MUST intervene…
Have a nice evening ensuring you continue to remain on guard from actions emanating from Pirates, Terrorists, Criminals and any Business Hooligans whatsoever wherever you are on Planet Ocean. Once again a big THANK YOU to all who really care for all humans – Doctors, Nurses, Seafarers, Dockers, Port Authorities et al during this Coronavirus disaster!! We repeat: Do please invest in Hospitals including Equipment, Doctors, Nurses and any useful means to avoid further disasters! Become more disciplined and care for the Environment too. Lastly: Education and Training for all to be able to tackle these disasters. Let us work collectively together and NOT opt for a fistful of Dollars to restart the already collapsed global economy… which is in red US$ 280 (twohundredandeighty) trillion…