The BDI@1,211 becomes buoyant. CAUTION though on Geopolitics and Coronavirus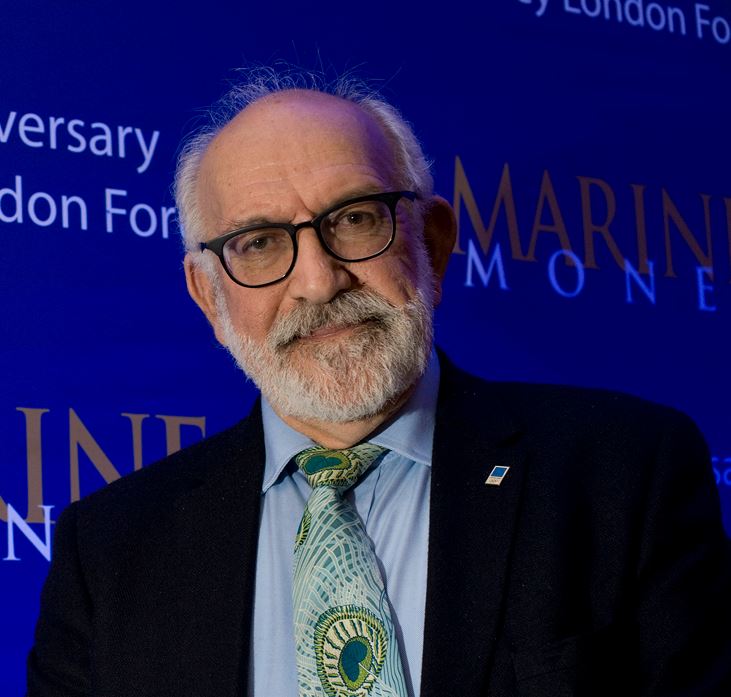 The BDI (Baltic Dry Index) gained 50 points since yesterday surpassing the 1,200 points threshold and also gaining 14 points since last week's 1,197  –  a good return under the circumstances. The "democratic" regimes in the EU, laid by Germany, failed once again to condemn Turkish despicable behaviour in Central, East Med, the Aegean, Balkans, Caucuses and Middle East due to "vested" interests. A very shameful attitude which one day will backfire. Coronavirus and its multitude of vaccines, the tip of the iceberg. John Faraclas' daily and weekly recap:
On a daily basis the Capes' BCI gained 114 points and now stands at 1,434 points but was down 50 on a weekly basis – from 1,520 on 4/12… Good though to see that the BCI surpassed the 1,400 point threshold!  Caution though as volatility might deepen downwards…
The Panamaxes' BPI was up 38 points and now reads 1,465 points, surpassing the 1,400 points threshold – from 1,331, plus 134 points from 4/12…
The Supras' BSI remained above the 1,000 point mark; on a daily basis the BSI was up eight points and now reads 1,031 and on a weekly basis 20 points plus (from 1,011) made many, particularly in the Square Mile, smile…
Handies kept the "equilibrium" alive, even with minor gains; on a daily basis the BHSI was up two at 668 and on a weekly four – from 664 (4/12)…
All in all a better week but need another 1,200 points to reach that 2,400 "magic" points mark – the highest the BDI reached over the last six years… (9 June 2019 2,462). Basically we take the level as of the end of Dec 2013, being 2,247 points… Such volatility was never ever experienced taking on account the 291 points of 02 Dec 2016 and 15 May 2020 407 points…
All parameters, present and future ones are dangerous and survival of only the few and most capable ones can be materialised… All change!!! Dry business including Boxships will need a careful leap forward. Just wait to see what will happen with the upcoming newbuilding spree… dictated b environmental and technical "needs" and developments…
The Wets survived with both indices above the 400 point mark; the last BDTI (Dirties) and BCTI (Cleans) stood at 431 – plus one and 425 – plus 12 points respectively. The Weekly score was minus nine for the Dirties (from 440 on 4/12) and plus 71 for the Cleans – (from 354  on 4/12) …respectively…
The WTI was down 45 cents since yesterday and now stands at US$ 46.56; on a weekly basis same was up 45 cents – from 47.01!
An Economy in Recession, a World Debt at US$ 280 (twohundredandeighty) trillion, an unfinished BREXIT (awaiting Sunday's meeting) part of the Geopolitical Game, wrong policies by the EU and UN – with all due respect, a Warring environment, China becoming hostile beyond business joining Putin's Russia, Climate Change and Protection and the Coronavirus anathema swinging, dictates CAUTION, Discipline and Responsibility as for sure all these factors greatly affect the Shipping Adventure… See the Colossal losses in the Cruise and Travel Sector… and see, or better say: imagine what's coming next… WAKE UP: Shipping is CHANGING 360o ….
On the Geopolitical front, MIGRANTS still the number one issue. Those condemning the Greeks in pushing MIGRANTS back to Turkey, they better shut-up as we dead well know their scope and intentions. They better see their own courtyard and the skeletons in their cupboards, particularly elements of the German media… We have never seen them introducing a plan, like ours in creating a Naval Blockade with a Mandate and Rules of Engagement not only for the Aegean but in any region that human trafficking and exploitation continues – see what happens in the Straits of Dover… The traffickers with the assistance of the Turkish government on purpose send over to Europe many  Jihadists from the Middle East, even from Afghanistan…  Add how Africans, Somalis for example, land in Turkey and then over to Europe… S H A M E!!!
The European Union meeting tonight vis-a-vis the Turkish provocative actions and behaviour in East Med and the Aegean, failed to send the expected message to Ankara; too slow? or an on purpose delay? Some EU member states with vested interests in Turkey, one day will pay the penalty for Turkey's despicable actions in the region. Greece and Cyprus are EU member states and Turkey's actions are against European Union itself!!! There is too much hype!!
Caution for renewed fighting in Nagorno – Karabakh region despite a signed ceasefire…Armenians and Azeris, unless Moscow makes a break through, might fight to the very end…
BREXIT is now at a very crucial momentum and wonder what's next – see above mentioning…
The EU must reboot before it is too late..
At the other side of the Atlantic, all is focused on the finale of who finally enters the Oval office, as president Trump is still fighting on… but looks likely Joe Biden will make it, even oddly for president Trump's beliefs… Thereafter is what policies the USA will follow; a very difficult task whoever rules, I mean masters the game… CAUTION…
In Central and South Latin America issues continue; watch out Venezuela, Colombia, Argentina and Brazil…
Africa still the same with South Africa – in a big mess and corruption ruling every day life, Tigray region between Ethiopia and Eritrea being another flash point… Mind the latest US decision to recognise Morocco's claim over the disputed Western Sahara which will bring more mess with the Poisario Front… never forget Libya still in total mess but not in the news… Spin doctors doing their best…
China continues to irritate all, not just the USA with its trade and pricing patterns as well as its policy in the Pacific Basin, especially in South China Sea…
Japan is closely watching…
Putin's Russia tries its best to make its presence felt…
The Coronavirus (COVID-19) anathema… continues splitting society down to its foundations… There is a virus, 1,000 (one thousand) centum out there and we need to fight on for the foreseeable future. MUST the MASK!!! The Vaccine won't solve everything as some believe, but it could possibly help, hopefully, a lot. It remains to be seen in the next 12 (twelve) months the Vaccines' performance and results. We must though condemn exploitation of the public from those preparing the Vaccine. As said and recently wrote, one expected to see a collaboration by countries/nations and their respective Pharmaceutical companies… What better if all had converge ! There are also some bad rumours which if proven correct, will be a stigma for ever of our society… These rumours emanate from scientists…. We are closely watching the situation and when sure, we will report… Watch this space!
On another tone and note we are eagerly expecting Lloyd's List One Hundred People edition 2020… Next Monday the 14th of December will know the names…
Have a nice evening and weekend ensuring you continue to remain on guard from actions emanating from Pirates, Terrorists, Criminals and any Business Hooligans whatsoever wherever you are on Planet Ocean.  Once again a big THANK YOU to all who really care for all humans – Doctors, Nurses, Seafarers, Dockers, Port Authorities et al during this Coronavirus disaster!! We repeat: Do please invest in Hospitals including Equipment, Doctors, Nurses and any useful means to avoid further disasters! Become more disciplined and care for the Environment too. Lastly: Education and Training for all to be able to tackle these disasters. Let us work collectively together and NOT opt for a fistful of Dollars to restart the already collapsed global economy… which is in red US$ 280 (twohundredandeighty) trillion…
---
Updated 11:50 GMT 11 Dec 2020