KPKinanGlass / April News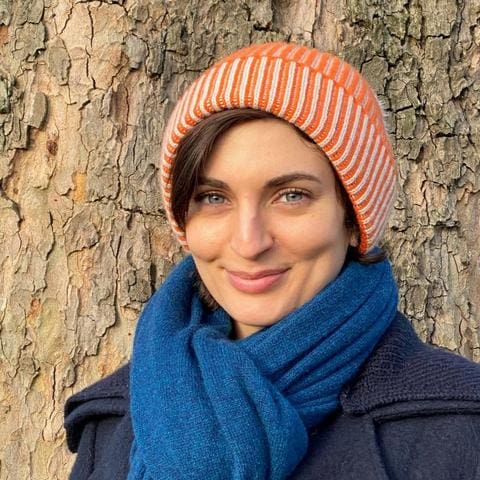 EASTER/ĒOSTRE / HONEY HONEY / EXHIBITIONS UP-DATE
…and so much more
NEW! HONEY HONEY set of 2 Decorations
HONEY HONEY Decorations (set of 2)
I am delighted to welcome the HONEY HONEY Decorations (set of 2) to the KPKfamily. Each HONEY HONEY Decoration is handmade in my London studio, making each glass honeycomb unique. The HONEY HONEY Decorations make the perfect gift for an Easter (also known as Ēostre day) or birthday gift, special day or as a splash of colour in your home. 

Each HONEY HONEY Decoration set comes packaged together in their own little box tied with a double Satin Ribbon bow. To keep it safe on the set way to you, the set is sent in a shiny yellow bubble envelope that you won't be able to miss.  

Each HONEY HONEY Decoration measures 3.5cm x 3.5cm x 0.5cm each (excluding ribbon) 

 Each HONEY HONEY Decoration (set of 2) is £15 (excluding P+P, all orders are sent Track & Sign). FREE P&P for orders over £60 to one location. 

Hope the HONEY HONEY Decorations bring you lots of happiness!
Marigold Frame, Glass, 21 x 29.7cm

PRELUDE / ARTCAN GROUP EXHIBITION / EXTENDED! 

PRELUDE is ArtCan's first virtual exhibition of 2021.  

The way in which we practice has changed somewhat although we continue to work: to research, develop, plan, nurture creative projects, experiment. We are looking forward to a regenerated 2021 – alternative, unknown, exciting. I want to give special thanks to Kate Enters, Andrea C Morley and Sussi Hodel for all their hard work and vision for the show.

 Prelude, 23 February – 23 April 2021 
 

VAA INTERNATIONAL ONLINE SPRING EXPO!
I am delighted to have been selected to exhibit at this years VAA International Online Spring Expo! I will be sharing the link once the show is live.

12th April – 30th June 2021

Mini Constructure in Yellow, 10.2 x 15.25 x 3cm, £75 (excluding p&p)

ROY'S ART FAIR / DATE CHANGE
Roy's Art fair dates have changed, location is still the same.

The Bargehouse, OXO Tower Wharf, Southbank, London

12th – 15th August 2021

I am in the process of uploading new work to my website and you can find the new framed glass work via the click button below : NEW MINI CONSTRUCTURE


WANT TO FIND OUT MORE ABOUT MY EXHIBITIONS?
If you want to read more about my current exhibitions, please follow the link below.


COMMISSIONS
Have you ever wanted an artwork made just for you? Where you can choose the colour, the size, and the technique? I am happy to say that from my London studio I am able to create a unique piece of work, where you have been part of the creative process and leave with an artwork that is truly personal to you. I am known for making individually hand-carved unique glass sculptures and casting each of them using specially selected glass colours. Each work sits perfectly in homes or workspaces and makes for very personalised gifts. If you are interested in starting the process, please click on the link below-


WANT TO KEEP UP TO DATE?
If you want to see my creative process, up to date news, artworks fresh from the kiln, artwork for the Artists Support Pledge or would like artwork to fill your feed, please follow me on Instagram-  / @kpkinanglass /
 

TILL THE NEXT ONE…

If you have any questions or would just like to say hello, please get in touch as I would love to hear from you.
Enjoy the sunshine, take care and be safe.