French hopes of early end to lockdown increasingly forlorn… plus more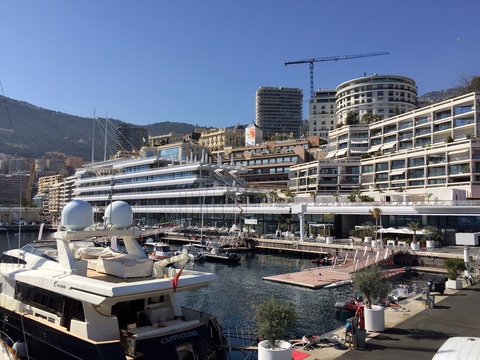 Good Morning Monaco – Wednesday, April 21, 2021
French hopes of early end to lockdown increasingly forlorn
Although President Macron continues to hint that a return to the French way of life is just around the corner, his promise of the good life ring increasingly hollow.
UK's Border Force grapples with IT challenges – very slowly
The British immigration control officers who now go under the name Border Force are planning to adjust the E-gates at airports to deal with passengers' coronavirus status.
Only one Monaco resident in hospital with coronavirus
Nine Monaco residents tested positive for coronavirus on Tuesday, while two residents fully recovered.
Government claims progress on money laundering
At the initiative of Mr. Michel Hunault, Director of SICCFIN and head of the Monegasque delegation to the MONEYVAL committee, a point of view stage of the work of ENR 2 in Monaco was held on April 15 at the Grimaldi Forum…
Conference on cetaceans enjoys successful fifth edition 
The fifth Conference on the Conservation of Cetaceans in Southern Mediterranean Countries went swimmingly well…
DULY NOTED: The French government has announced a list of second-line priority workers over 55 – 400,000 in total – who will be able to get a coronavirus jab from Saturday. Bus drivers and checkout workers are on the list.