A clear way forward
OneOcean 2021 makes voyage planning and management easier and more efficient than ever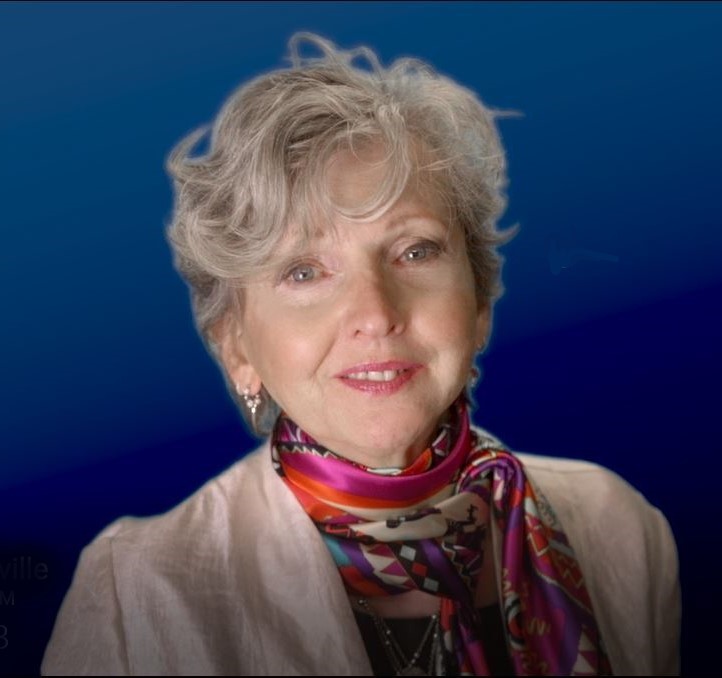 This article is taken from our regularly published in-house magazine, 'Spotlight.  Here, member company OneOcean talk about the importance of voyage planning, optimization, navigation and environmental compliance.  OneOcean has recently obtained Lloyd's Register classification for its digital logbook solution on top of other recent collaborations with bigger players in our maritime world.  CIRM members like OneOcean use our Secretariat to support their businesses and we are delighted to see them going from strength to strength.  Frances Baskerville, Secretary-General, CIRM www.cirm.org
OneOcean, the international leader in maritime navigation and compliance software recently announced the launch of its new platform. Currently supporting over 15,000 vessels, OneOcean's vision is to remove the boundaries between ship and shore by providing industry leading digital solutions. The launch of the redesigned and expanded OneOcean platform signals the arrival of an advanced solution that applies an unprecedentedly holistic approach to the discipline of voyage planning and management.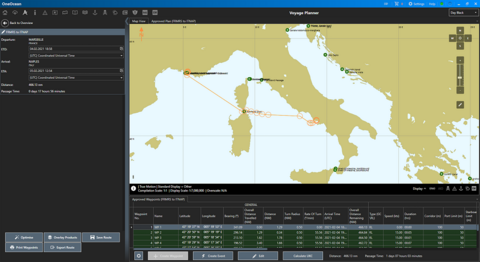 To fully appreciate what OneOcean is now capable of, it helps to consider the challenges that mariners often face when putting together passage plans. One recurrent problem that mariners face is that voyage management decisions tend to be siloed. As data needed in the voyage appraisal stage comes from several different sources, it is hard to view this in context. Without a clear, consolidated overview of how information fits together, crucial details could easily be missed, raising concerns for safety and compliance.
If confusion and miscommunication are unavoidable by-products of this scattered methodology, inefficiency is just as inevitable. Substantial amounts of time and money have been wasted over the years through the unknowing duplication of work. Additionally, the presentation of route, vessel, weather and regulatory data in an unstructured jumble of formats has eaten into an incalculable number of man hours as crews and shore-based teams alike have attempted to rationalise the various information subsets.
The big picture
The new OneOcean platform was devised to consign these issues firmly to the past. The range and depth of its functionality makes it an indispensable solution for end-to-end voyage planning. Users can see all the data required in a comprehensive passage plan on a single screen, by switching on different data layers and zooming in and out to see various levels of detail. The 'big picture' this provides, accommodating all variables relating to voyage optimisation, navigational elements and environmental compliance, enables officers to make highly-informed decisions that take every factor into account.
The release of the next-generation OneOcean solution follows an intensive development phase, in close collaboration with commercial partners, which saw the company concentrating on four fundamental outcomes:
Integrated data presented visually to improve decision-making
Structured data and processes via a digital, dynamically-updated workflow
Artificial Intelligence that leverages existing data
Customization to reduce risk.
The new Voyage Planner module integrates seamlessly with OneOcean's other modules, including Regs4ships, EnviroManager, Weather, Ports and FleetManager. It is also compatible with third-party APIs, increasing its flexibility for end-users.
Superimposed layers
A clear and simple display provides access to a thorough and up-to-date navigational and environmental database; an indispensable aid in making well-informed decisions. The time-saving convenience of the platform's single-view functionality enables all environmental and regulatory standards to be clearly displayed as superimposed layers on a map. Meanwhile, a similarly comprehensive port database itemises the available facilities in each port as well as detailing the documentation officers will need to produce.
On the same screen, users can view and edit waypoints to plot a detailed course. These now also include event waypoints, representing operational- and compliance-related activities that appear on the waypoints sheet in chronological order with navigational events. For example, exchanging ballast water, disposing of waste or changing fuels.
The capacity to view multiple data sets in relation to each other provides an unparalleled insight into the effect any decision will have upon the voyage as a whole. Three viewing modes, Standard, Planning and Live, keep the user interface simple and uncluttered, only showing task-specific data. Colour coding also makes it easy to see when a proposed route is not in compliance with regulations or company policies. The software's intuitive design and compatibility with ECDIS formats not only enhances performance, but by aiding users' comprehension and concentration also contributes dramatically to reducing risk on board.
Automatic interdependence
OneOcean brings about further performance improvements, and generates additional risk mitigation, by unifying and automatically updating previously unconnected siloes, creating less need for manual interventions. All elements of the workflow can clearly be seen in context. The interdependence of the platform's data sources enables changes in one area to dynamically update other factors across the whole board. The amount of time and effort this saves enables teams to concentrate upon maintaining a proper visual and radar watch, greatly reducing the overall risk of problems caused by human error.
Dynamic updating is a defining feature of OneOcean; the solution allows users to regenerate passage plans in part or entirely, at any time, to ensure that they always reflect the very latest voyage data. This can be done, for instance, when any waypoint alterations are made, or if last-minute weather changes require route alterations. Creating a fully digital, automated and standardised workflow is the heart of this solution's objective to control processes and structure data. The improvements in efficiency and safety when crews and shoreside teams are all working with identical data cannot be underestimated.
OneOcean's Artificial Intelligence capabilities further assist decision-making with built-in route optimisation algorithms. These combine navigational data, safety thresholds, weather forecasts, operational events and fuel performance estimates to calculate the most efficient route. Users can switch on overlaid layers, such as the EnviroManager layer, to assess for example whether this default route will take the vessel through environmentally protected areas and review their decisions accordingly.
The customisation aspect has a direct bearing upon the accuracy of OneOcean's AI calculations and recommendations, as operators enter their vessel data into the system. They can also set navigational thresholds, such as minimum Under-Keel Clearance (UKC) limits, or ship limits for wave heights/wind strengths. That way, when a route is generated, any potential issues will be clearly flagged, so that navigational officers can devise a plan that takes the unique specifications of their vessel and route settings into account. OneOcean can also be configured to issue real-time safety notifications while a journey is under way. If changes need to be made, shoreside teams will be notified of these straight away thanks to OneOcean's integration with the OneOcean FleetManager web portal.
The user benefits of this new solution are many and varied, with the potential to set new levels of operational efficiency and risk reduction across the maritime industry. For more information, visit www.oneocean.com.