Capes and Handies keep the Dry Market high; Wets grounded. Geopolitics remain messy and Coronavirus and its new strains cause mess.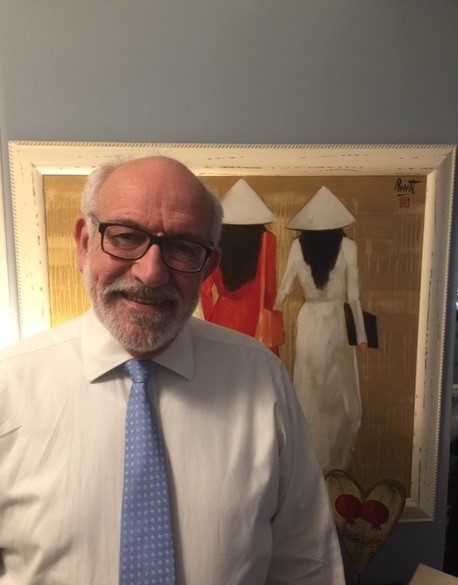 The BDI (Baltic Dry Index) gained 40 points and now stands at 3,280, thanks mainly to the Capes and surprise surprise, to the Handies. Wets not just low, but stranded and might become a liability for all. In an enigmatic Geopolitical conundrum coupled with the worse ever Recession and pathetic prospects due to Coronavirus' expect hell… John Faraclas' daily recap:
The Capes' BCI surpassed the 3,500 and 3,600 points threshold and now read 3,649 – up 150 giving stimulus and interest to an otherwise perplexed and volatile Dry market… Obviousl one and some time two sizes they cannot dictate the market, but what we witness this summer is extraordinary…
The Panamaxes BPI lost 22 points but remains well above the 4,000 points threshold. With minus 22 same now reads 4,128 points…
A dozen points down for the Supras' BSI now at 2,897, but still enjoying a good t/c – above the US$ 31,000 daily…
The Handies' BHSI clinched 19 points and now stands at 1,637 points…
A firm Dry Market; wish no one to complain…
On the antipode the Wets, completely grounded; the last published BDTI (Dirties) and BCTI (Cleans) remain the same as per yesterday's closing – 588 and 447 points respectively. A very worrying situation. Time will tell…
The WTI was up 74 cents at US$ 72.94…. Expect the unexpected for all. Dirty games on the oil prices… Looks likely one day we will say: for whom the bells tool
MIGRANTS still the number one issue… In a debate today at the Economist's Conference – the 25th Roundtable with the Government of Greece (from social distancing to social solidarity) 8 and 9 July, in my humble view both Margaritis Schinas – Vice-President of the European Commission /Promoting European Way of Life (Migration, Security, Health, Skills, Education, Culture, fighting Antisemitism, Churches/FoRB) and Wolfgang Schäuble German Bundestag president were wrong on the MIGRANTS issue . Can Schinas strike a deal and save the European Union from MIGRANTS which, with all due respect they destroy Social Cohesion… I don't get involve with the way they tackled the Coronavirus' Anathema pandemic…
The Coronavirus Anathema and its new strains spreads and we might see despicable happenings… CAUTION!
More Geopolitical News and on Covid-19 in the first update…
Have a nice evening and continue to remain on guard from actions emanating from Pirates, Terrorists, Criminals and any Business Hooligans whatsoever wherever you are on Planet Ocean. Once again a big THANK YOU to all who really care for all humans – Doctors, Nurses, Seafarers, Dockers, Port Authorities et al during this Coronavirus disaster!! We repeat: Do please invest in Hospitals including Equipment, Doctors, Nurses and any useful means to avoid further disasters! Become more disciplined and care for the Environment too. Lastly: Education and Training for all to be able to tackle these disasters. Let us work collectively together and NOT opt for a fistful of Dollars to restart the already collapsed global economy… which is in red over US$ 300 (three hundred) trillion…