ECB updates its inflation target after first strategy review in 18 years
Friday 9 July 2021 – Vol.12 Ed.27.5
Commentary: Hawks succeed in ECB review – but can they win next battle?
By David Marsh and Danae Kyriakopoulou
The ECB has introduced greater leeway into its inflation-targeting regime, rediscovering an old if oft-forgotten tradition of the German Bundesbank – flexibility. The agreement set a symmetrical 2% price rise goal compared with the previous objective of 'close to, but below, 2%'. Crucially, it leans in the direction of the council's monetary 'hawks' by rejecting any explicit policy target of steering inflation directly towards the 2%-plus range.
Read the full commentary on the website.
Meeting: ECB and the future of monetary policy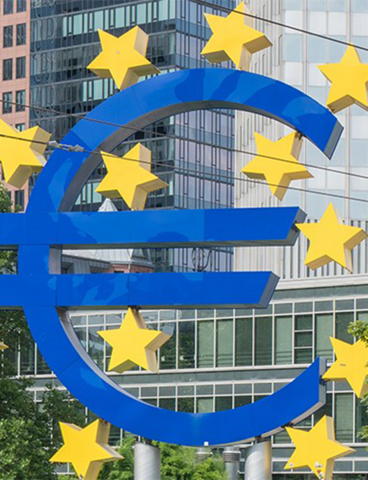 Monday 12 July, 10:00-11:00Following the Covid-19 crisis, the European Central Bank expanded its policies. As the recovery phase of the pandemic plays out, Luis de Guindos, vice-president of the European Central Bank, joins OMFIF to discuss the European economic situation, current status of the ECB's monetary policy strategy review and challenges for monetary policy in the current environment.
Register to attend here.