New EU Polarnet 2 Survey on Polar observing assets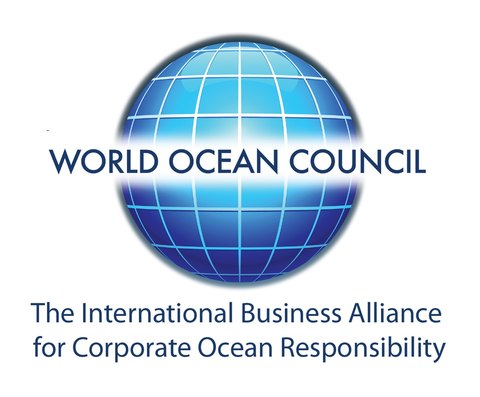 World Ocean Council Invites Participation in Online Survey to Create an Overview of Existing Sources of Information on Polar Observing Facilities and Systems
22 July 2021
The World Ocean Council (WOC) encourages large participation in this online EU PolarNet 2 EU survey on polar observing assets.
The survey is open until August 1st 2021 and takes no more than 10 minutes to complete.
The diverse nature of observing systems in polar regions presents a fundamental challenge for assessment, planning, integration, and synthesis. In this respect, this survey aims to create an overview of existing sources of information on polar observing facilities, systems, and activities. This survey is an integral part of the EU-PolarNet 2 project and will allow more efficient use of facilities, as well as allowing for the discovery of gaps in observation capacities.
EU-PolarNet 2is a project (2020-24) funded by the European Union's Horizon 2020 framework programme. Its goal is to establish a sustainable and inclusive platform to co-develop andadvance European Polar research actions and to give evidence-based advice to policymaking processes. Find out more about EU-PolarNet 2.
Participation in the survey is needed from representatives from institutions, countries, initiatives, and organisations that have an interest in polar observing.
Direct link to the survey:https://docs.google.com/forms/d/e/1FAIpQLSdLRzHLuXCTcfsfzeIv-wI3aZqirqe9jdrnOk31XUnjfcBDRA/formResponse
WOC efforts in the Arctic began in 2012 with the pioneering Arctic Business Leadership Council Meeting. Currently, WOC is a partner in numerous EU Arctic projects including ARICE, Blue Action and PolarNet 2.
UPCOMING WOC EVENTGlobal Blue Finance Summit (BlueFIN '21) – Dates to be determined
Recent and Upcoming WOC Outreach and Engagement
23 June, Online event
U.N. Small Island Developing States (SIDS) Webinar on Pandemic Recovery: Tourism (Co-organizer, Moderator)
24 June, Online event
U.N. Small Island Developing States (SIDS) Webinar on Pandemic Recovery: Fisheries/Aquaculture (Co-organizer, Moderator)
27 July, Online event
Ocean Investor Roundtable (WOC Monthly Roundtable)
29 July, Online event
Ocean Restoration/CO2 Removal/Blue Carbon Roundtable (WOC Monthly Roundtable)
4-6 August, San Juan, Puerto Rico
Caribbean Blue Economy Summit (Plenary keynote speaker)
World Ocean Council (WOC) – The Global Blue Economy Business Organization
The WOC is the international, cross-sectoral alliance for private sector leadership, collaboration and action on ocean sustainability, stewardship, and science.
Companies from a range of industries worldwide are distinguishing themselves as leaders in "Corporate Ocean Responsibility", including shipping, oil and gas, tourism, fisheries, aquaculture, mining, renewable energy, ocean technology, and investment.
WOC Members, listed here, are a part of the WOC Network of 35,000+ ocean industry stakeholders around the world.
The WOC is a registered not-for-profit organization in the US and France.