Monaco: Government stands firm on Health Passes… plus more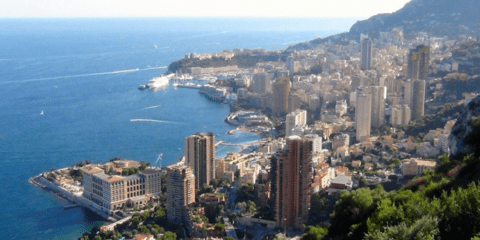 Good Morning Monaco – Monday, September 13, 2021
Government stands firm on Health Passes Recent well-attended protests in the Principality aimed at the Health Pass have clearly rattled the Government.
One new coronavirus case on Sunday One Monaco resident tested positive for coronavirus on Sunday, September 12, while five residents were declared to be fully-recovered.
Jabs creep up to 69 percent
The Monaco Government announced on Friday, September 10, that 68.97 percent of the total population has received a first injection of coronavirus vaccine, or 76.82 percent of those over 12. 
Monte-Carlo Diary
Serbs have a reputation for being incredibly tough and uncompromising. For all I know, there have been eminent Serbian ballet dancers over the years, and artists.
Monaco not so thrilled by 0-2 home loss
AS Monaco suffered another serious loss in France's Ligue 1 on Saturday, September 11, with a 0-2 defeat at home to Marseille.
Mayhem at Monza
It has been an extraordinarily busy, and now dramatic week for Formula 1, as the iconic Monza circuit witnessed McLaren take first and second place after a serious crash between Lewis Hamilton and his young rival, Max Verstappen…
F1 driver shift continues
It's official, George Russell will replace Valtteri Bottas alongside Lewis Hamilton at Mercedes on a long term deal. A move that everyone could see coming after the Finn announced his own move…
READER EVENT:NEWS.MC will be hosting the first in a series of Supper with a Sponsor evenings at the Pacific Restaurant on Monday, September 27. The guest sponsor of NEWS.MC, publisher of Monaco Daily News and Good Morning Monaco, will be Irene Luke of Savills Monaco. There will be no formal speeches, but a great opportunity for mixing, starting with a welcome drink from 19:00 and a three-course meal with wine and coffee included. The all-in cost is 70 euros per person. Spaces are limited due to coronavirus restrictions. Please book by emailing hello@news.mc, with the subject Sponsor Evening. Strictly first-come first-served.