DNV's Maritime Forecast 2021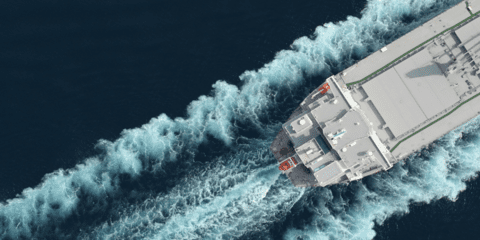 We are delighted to share DNV's latest Maritime Forecast, which you can now download for free.
The 2021 Maritime Forecast to 2050 offers shipowners practical advice and solutions as shipping's carbon reduction trajectories rapidly head towards zero.
DNV's new carbon risk framework allows detailed assessments of fuel flexibility and Fuel Ready solutions, the economic robustness of fuel and energy efficiency strategies, and their impact on vessel design
Decarbonization is leading to increased regulatory requirements, new cargo-owner and consumer expectations, and more rigorous demands from investors and institutions
Investments in energy and fuel production will be essential to shipping's efforts to decarbonize
Download the Maritime Forecast to 2050
If you have any questions or would like to speak to any DNV expert regarding its findings in their Maritime Forecast, please do not hesitate to contact them*.
Best regards,
DNV
*DNV AS, Veritasveien 1, 1363 Høvik, Norway+47 67 57 99 00 | www.dnv.com | © DNV 2021
Contact your nearest DNV office