Golden debut: London Youth Piano Competition shines as an instant classic
By James Brewer
London Youth Piano Competition (LYPCO) has triumphed in its debut on the global stage.
In a powerful illustration of the passion among many of the young generation for classical piano, the online competition has stirred widespread enthusiasm. A panel of adjudicators of international repute is waxing lyrical about the standard and scope of entries.
LYPCO 2021's aim was to offer, through the medium of today's technology, the opportunity to young and to more experienced pianists to display their talents in front of a worldwide audience.
The competition founder, Dr Sally Wave, said she had been "absolutely overwhelmed" by the range of entries. Naturally, standards varied, but even among some of the smaller children, their playing "just blows your mind."
Sally joined fellow top pianists Yuki Negishi and Mark Nixon in their epic task of adjudicating the huge number of entries, and all three shared with us insights into their enriching undertaking.
Yuki said: "There were really fantastic performances that impressed all three of us and which led to us giving those pianists crystal awards – the highest accolades of the event." Mark declared: "There was a wide range of standards, but the top end was extremely impressive. There were some of the best people of that age group I have ever heard."
Supported by a series of other leading pianists, who were designated competition ambassadors, from 11 countries, and by promotions via Facebook, Instagram, Twitter and other media and contacts, the event drew an unexpectedly high number – 467 – of entries, from 36 countries – in Europe, the Middle East, Asia, North and South America, and Australasia. This was far more than cautiously expected when the competition was launched.
"The benefit of having an online competition is that we have been able to attract people from so many countries," said Sally. "Classical music is not so much appreciated everywhere these days and fewer musicians are interested in performing classical music, but after the experience of this competition all our participants will be hugely encouraged to continue their studies. Really, we can see how many people all over the world do love classical music."
Results are now published on the competition website (www.lypco.co.uk) and according to the type of medal awarded portraits of the winners are framed in colours representing crystal, gold, silver, and bronze.
In several categories there was more than one performance judged outstanding.
Gold awards went to children who performed to a very high standard two pieces required in certain categories. Beyond this, some categories revealed so much talent that the judges bestowed three crystal awards. All the participants received at least silver medal if they performed two pieces well. Sometimes participants were awarded bronze medals if one piece received high marks and another slightly fewer marks.
A highlight was the Beethoven prize for the best performance of a work, or movement(s) from a work by Ludwig van Beethoven, celebrating the 250th anniversary in 2020 of the birth of the great composer. A confident performance by Zhongshu Chen from China in the "own choice" class for children from nine to 10 years old won the day. He played the first movement, allegro, of Beethoven's Sonata in F minor Op 2 No1. Written in 1795 and dedicated to Joseph Haydn, this was among the first pieces to establish the maestro's public imprint. It begins in a style which was called Mannheim Rocket, after a technique perfected by the 18th century Mannheim court orchestra. The prize-winner's virtuoso performance can be seen at https://www.youtube.com/watch?v=Pt9h_YB2QWw
In many categories, there were cash prizes to be won. Even those who merited a pure and simple "well done" honour will receive a congratulatory certificate, and a complimentary score of one of Sally Wave's latest compositions.
Given the sparkling inaugural edition of LYPCO, a milestone in musical renaissance after the restrictions of the past year and a half, opportunities have been opened for companies and other organisations to sponsor one or more prizes for LYPCO 2022, for which global support is confidently expected again.
The accomplishment has underlined for all eyes and ears the widespread determination to continue making music, with or without social distancing.
Of great significance is the online format following the long months of pandemic lockdown: "Musicians need to encourage each other not to give up, not to stop playing," observed Sally. "We will succeed in going through the darkness if we hold fast to the flame of music like a torch to show us a better way and soothe our hearts with the beauty of sound."
Her ambition to create this international competition overseen from the British capital followed her earlier initiatives in co-founding the successful, in-person Wimbledon International Piano Competition. She greatly expanded much of the concept as LYPCO, with new structures and categories.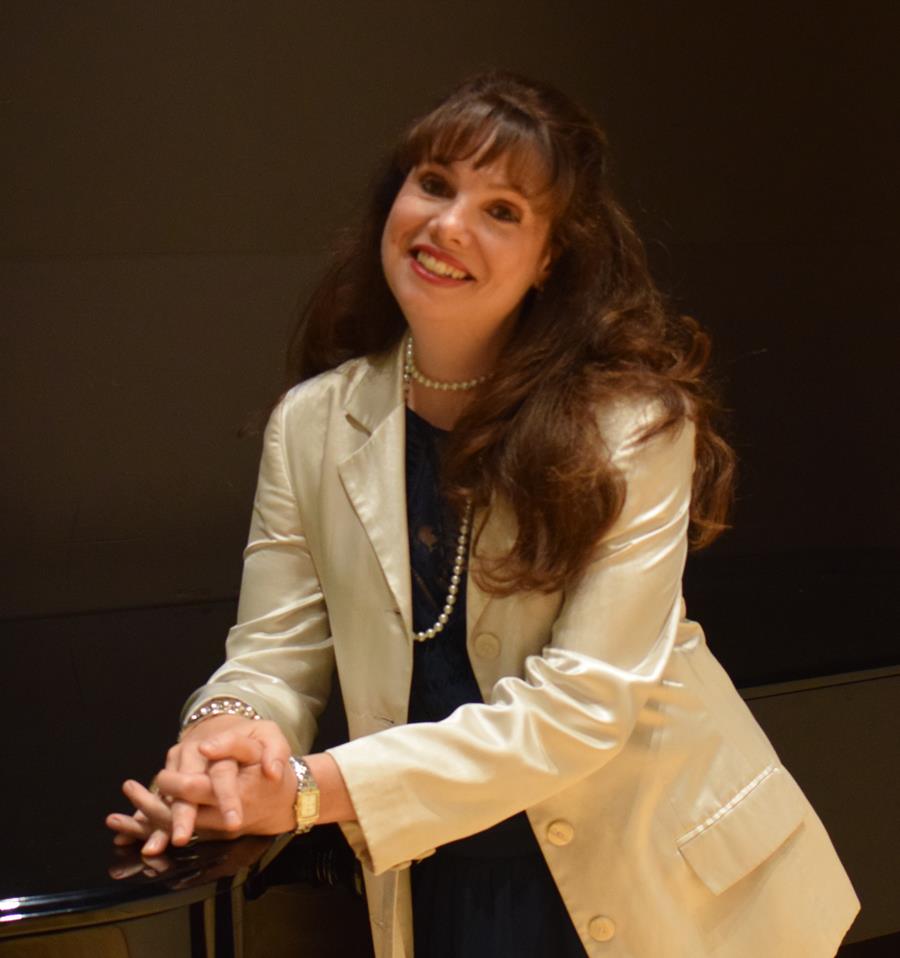 After the long adjudicating process, Yuki Negishi said: "Some of the younger children – aged 8, 9, 10 – were mature beyond their years. Sometimes, if you closed your eyes, you would think you were listening to a master pianist. That was moving and I was delighted to see that classical piano music is alive and thriving and people have the passion for it."
Yuki was particularly pleased by the standard of entries in Grades 7 and 8 and in the free choice categories, where performers could play pieces other than those in the Grading system. There were stand-out performances in all age groups, she said: "performances that made you go wow or cry with emotion. That was thrilling, it was a real joy. "
She acknowledged: "The concerto was a difficult category, but there was one girl aged 8 who was bold and courageous and so poised in her playing of Bach that we decided to give her a 'future talent' award. When I was eight, I don't think I even knew what a concerto was!"
Yuki added: "Most contestants played from memory which is amazing."
Shei noted a very high standard of entrants from Thailand – "they must have a very good system in place in that country." Among other nations, competitors from Bulgaria maintained their usual high level.
"I have adjudicated more than 10 online competitions since March 2020," stated Yuki, "so it has been easy to see the passion now expressed by the young people who were stuck in their homes."
Yuki had some advice for those who were let down by the technical standard of the recordings they submitted. "When you make a video recording it should be the best you can do. You should do the research and get the best microphone and the best equipment available even if it is your smartphone – instead of something very old. You should have your piano tuned and ensure the mic can pick it up well, and test things out."
She said: "It has been a pleasure to work with Sally and Mark and with Kris who helped so much with the technical aspects. We all genuinely wanted to encourage musicians and people who love music, including amateurs who were all so well prepared. Some of the older people have day jobs – we decided to award at least a bronze to all the over 25-year-olds — they were not musicians by profession but still made time to practise and were all at a very good level."
Mark Nixon spoke of the "amazing" impact of the competition. "Culturally it was needed and wanted. This could only happen because it was online.
"The number of people taking part was quite a surprise as was how many different countries entered. There was a good contingent from many countries. The country I did not expect so many from was Thailand, and the standard was very high – Thailand looks to be coming up as the new global force in piano playing.
"There was an interesting repertoire, a challenging one and it was being played by some who were quite young. Many of the ones who really impressed me were aged 10, 11, 12 and up to 15. There is very committed work going on by the teachers all over the world including ln England from some of the music schools.
"The instruments ranged from [digital] keyboards to uprights to concert grands – it is difficult to compare, and it should not affect how you listen to them, but it could." Some competitors had challenges with the microphone quality and the recording equipment – "we had to look past all those things, as well as the visual aspect of performers.
"It was a really good experience overall because of the breadth and number of players. The organisation of the competition was a huge thing to carry out."
Sally said that "the big challenge for this year was that we received lots of videos that were not in the required format. We did not disqualify all of them but sent them back to give an opportunity to film them again correctly. We want the competitors to perform all their pieces in a category in one go, as though it were for a live performance – continuously, like in a concert performance. That is our goal."
Next year under the rules all the winners of crystal and gold will have to choose a different category. Apart from that, the rules will be basically the same as in 2021.
The featured contemporary composer for LYPCO next year will be UK-based Melanie Spanswick, a recitalist, writer, teacher, and composer who has authored best-selling books on piano performance and pedagogy. A member of the piano faculty at Junior Guildhall School of Music and Drama, and an Honorary Master Piano Teacher at the Tom Lee Academy in Hong Kong, Melanie also teaches piano at Eton College.
She is one of the few female composers to be published in the renowned Edition Schott Composer Series. She was one of the chosen composers in Pianist magazine's feature 10 Women Composers You Have to Know. More details of her achievements and extensive touring programme are at https://melaniespanswick.com/
She said: "I am both delighted and honoured to be the featured contemporary composer for the 2022 London Youth Piano Competition. This competition has proven highly popular, following in the footsteps of earlier successful events inspired by Sally and colleagues, and, this year, despite the pandemic, has attracted a very impressive 467 entries from 36 countries. What with the varied competition classes on offer and large array of prizes, the LYPCO plays an important role in encouraging piano students from around the world. I'm really looking forward to joining the jury panel to hear my music performed at the 2022 competition."
Sally Wave is a recitalist, educator, and composer with a growing international presence. She has been performing in Europe and the United States as a solo and chamber musician, and as a concerto soloist in Germany and Bulgaria, and during pandemic restrictions in various online festivals. More details are at sallywave.com
Yuki Negishi has given more than 500 recitals in the UK alone She regularly gives some 30 concerts a year as recitalist, concerto soloist and chamber musician and has broadcast on BBC Radio 3, ITV, Channel 4, and other leading channels. Her details are at https://www.yukinegishi.com
Mark Nixon has received many prestigious awards and performed as concerto soloist with leading orchestras and as a recitalist at top venues. He is Head of Keyboard at King's College School, Wimbledon, and teaches at the junior department of the Royal Academy of Music. He is artistic director of the Latimer Music Festival, an annual chamber music festival in the Chilterns, a short distance from London. Mark's website is http://www.marknixonpiano.com
Full details of LYPCO 2021 including results are at www.lypco.co.uk