Café de Paris to close for one year…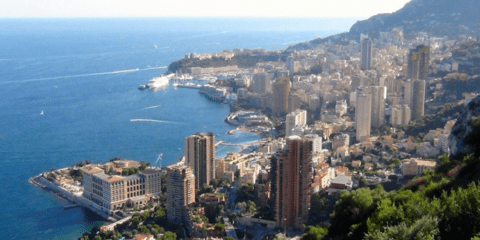 Good Morning Monaco – Monday, September 27, 2021
Café de Paris to close for one year
Société des bains de mer announced on Friday that the Café de Paris will undergo a major internal refit that will take between 10 and 12 months.
This year's Yacht Show hailed as great success Manola Ballerio, co-owner and designer of Sabrina Monte Carlo, was very happy with the Yacht Show…
Despite improvement, most coronavirus restrictions remain Pierre Dartout, Minister of State, told journalists on Friday afternoon that the coronavirus situation in Monaco is much more favourable than at the beginning of the summer. (First published as a News Alert on Friday, September 24)
No new coronavirus cases on SundayOnly two new cases of coronavirus were reported on Friday and one on Saturday, making the three-day weekend total just three…
Monte-Carlo Diary
The event that stood out for me this week was a very interesting car ride with my wife and four strangers. We were sharing a limo to an after-party…
My European Week
I have always been suspicious of television. I became convinced many years ago that the government eavesdropped on us through the screen…
Monaco continue run of good form with away win
For the eighth match day of Ligue 1, the AS Monaco team travelled to the Gabriel Montpied stadium to face off against newly promoted side Clermont Foot on Sunday, September 26.
Wet and wild Russian Grand Prix sees usual suspects win
Lewis Hamilton claimed his 100th Formula 1 victory at an eventful 2021 Russian Grand Prix as he was the first to cross the finish line at a wet Sochi Autodrome, ahead of title rival Max Verstappen, who somehow managed…
DULY NOTED: Limited places are still available for a Luxury Wellness Day with Marketa Hakkinen and her guests. Rejuvenate, relax, discover new things and meet new people at Grand Hotel du Cap-Ferrat on Tuesday, September 28. One day Luxury Holistic Health experience has a structured program from Breakfast to Vintage Dinner with opera singer Julia Cubo. The all inclusive price is 700 euros. Book now: Marketahakkinen@gmail.com or NancyLofficiel.MC@gmail.com