Bulk Terminals 21 Update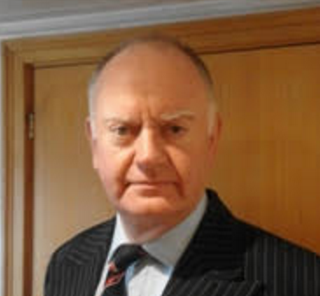 Each year with a full programme focused on the concerns of  terminal operators, the ABTO Bulk Terminals conference this year offers sound practical solutions for improving safety, streamlining operations, ensuring environmental protection as well as providing market analysis to help you make better procurement decisions.
This year, the effect of Covid-19 on terminal operations and measures to minimise its impact will feature. Some of these measures such as digitalisation are already very much on the agenda.
Whats more, given the importance to Riga – as well as other ports in Latvia and the rest of the Baltic region – as a key transit hub, there will be a focus on rail and transport connectivity. We will maintain the Latvian flavour, despite the conference moving online.
As previous years, we will open the annual ABTO Bulk Terminal conference with a strategic look at the markets. Like every other area of trade activity, the past two years have been hugely impacted by covid-19. We will cover both the short term and potential continuing effects of the pandemic on bulk markets.
Similarly, operations have been hit hard. The operations session on day two will consider the ongoing impact of covid-19 on operations as well as ways to improve efficiency and the importance of rail and hinterland connectivity. It is encouraging that despite current problems new projects are being developed and our second day will feature a case study on the Teesworks development.
Day three will consider how digitalisation and artificial intelligence can improve operations and the degree to which the pandemic has speeded up their adoption – together with the need to improve cyber security.
Improving the environmental impact of bulk terminals has had a high priority in all our previous conferences. This year will be no exception. Presentations on day four will look at ways to achieve reductions for all types of emissions and how terminal developments can proceed be achieved at the same time protecting the environment.
Our final session on day five looks at the perennial issues of risk and safety across the board. In particular two explosions last year – in Tilbury and Beirut – have highlighted the dangers.
With operator CASE STUDIES, and a panel of EXPERT SPEAKERS providing insight, advice, and solutions, Bulk Terminals 2021 Riga is the only event all those involved in the transportation, storage and handling of bulk commodities need to attend.
We are looking forward to meeting you all online later this month
Kind regards
Simon Gutteridge
CE ABTO
NEW SPEAKERS AND SESSIONS CONFIRMED
REGISTER TO ATTEND TODAY
NEW SPEAKERS CONFIRMED
Professor Mike Bradley, The Wolfson Centre
Basil M Karatzas, Karatzas Marine Advisors
Peter Sand, BIMCO
Rahul Sharan, Drewry Shipping Consultants
Anthony van der Hoest, MTBS
Frank Robertson, Logistec
Gundars Ābols, Latvijas Dzelzceļs
Axel Dahl, Bruks Siwertell AB
Lev Evangulov, SAMSON Materials Handling
Garry O'Malley, Teesworks
Richard Morton, IPCSA
Janis Kasalis, Riga Universal Terminal
Raitis Tukans, Freeport of Riga Authority
Captain Ben van Scherpenzeel, International Task Force Port Call Optimization
David Nordell, Synapse Cyber Strategy
Lodovico Bernardi, Bedeschi SpA
Justin Leonard, IGUS UK
Richard Steele, ICHCA International
Speaker, TT Club
NEW SESSIONS CONFIRMED
Bulk markets
The impact of covid-19
Streamlining and increasing the profitability of operations
Development opportunities
Driving efficiency through technology, digitalisation and automation
Keeping abreast of increasing environmental regulation
Improving safety and security
Transhipment, rail and transport connectivity
REGISTER NOW TO ATTEND BULK TERMINALS 2021
BULK TERMINALS 2021 SPONSORS AND HOST PORTS

BULK TERMINALS 2021 IS SUPPORTED BY