France forecasts 'supersonic' rise in cases…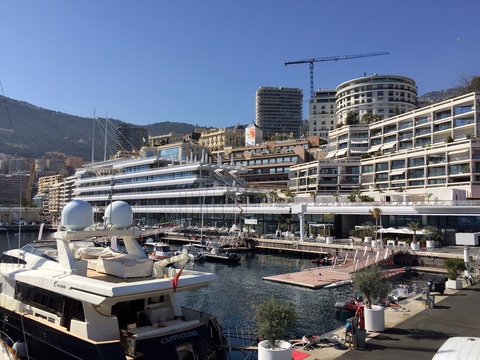 Good Morning Monaco – Friday, January 7, 2022
France forecasts supersonic rise in coronavirus cases
A "supersonic" rise in French COVID-19 cases will continue in the coming days, an official said on Wednesday as the government decreed a health state of emergency in…
UK cancels pre-departure tests
As was widely expected, pre-departure tests for the fully-vaccinated flying to the UK have been cancelled, starting from 04:00 on Friday morning.
Sadly, one more coronavirus death on Thursday
A 94 year-old Monaco resident succumbed to coronavirus on Thursday, January 6, taking the total to 42 deaths since the start of the pandemic.
Micro-plastics filter installed in Fontvieille The Urban Planning Department (DAU) has equipped a storm spillway in the Port of Fontvieille with a macro and micro-waste retention net.
Bentley records all-time highest annual sales
Bentley Motors continue to smash their own records, as the Crewe-based car manufacturer announced a total number of 14,659 sales worldwide in 2021. 
DULY NOTED: The Saturday edition of Good Morning Monaco returns tomorrow, January 8. Look out for My Monaco Questionnaire with Siri Khalsa and other regular features, including Monte-Carlo Diary by Jeff Daniels.