REDS | tribute to red
REDS
tribute to red

The complex project of the artist Florika Kyriakopoulou continues in FOUGARO in closed & patio spaces at ARTCENTER.
Inspired by the works of FKPCOLLECTION, F. Kyriakopoulou explores the energy and dynamics of red in contrast to other, related or non-related colors. Paintings, objects, photographs & sculptures converse with each other in multiple spaces, creating an artistic environment where color & light dominate.

The basic core of the project is the visual environment that has been created in FOUGARO GALLERY, where the artist tries to abolish the conventional space and real time and to immerse the visitor in a non-visual place.

Continuing in the LIBRARY, the visitor can in a different climate follow an artistic path, with stations works of contemporary creators. Here the interaction of the works with the content of the collections deals with the possibilities of speech, written or internal.

Finally, on a trip outside the FOUGARO ARTCENTER, the visitor will encounter many different elements that will act as visual restoration notes in the spirit of the REDS project.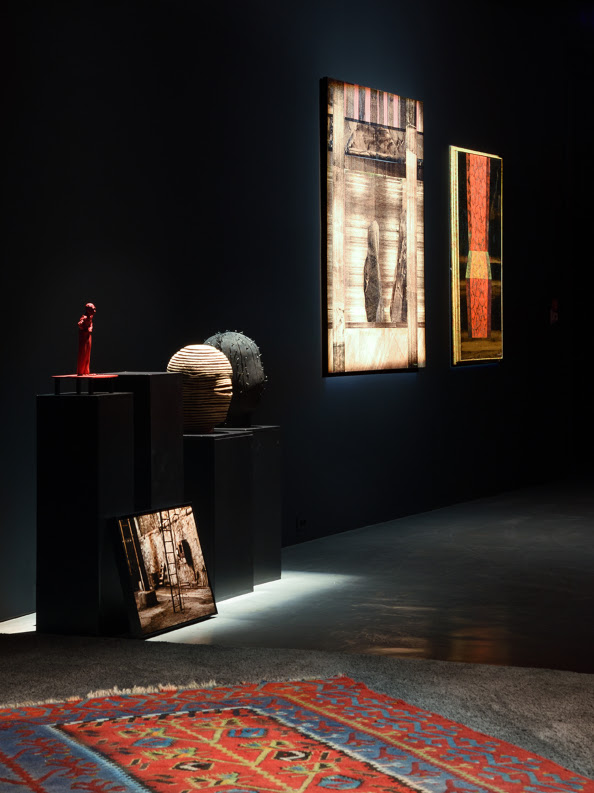 REDS
tribute to reduntil April 2022
FOUGARO OUTDOORS
Daily except Monday 9am-1am
FOUGARO CAFÉBISTROT
Daily except Monday 9am-1am
FOUGARO LIBRARY5
Wednesday – Sunday 12-8pm

FOUGARO GALLERY
Thursday & Friday 4-8pm | Saturday & Sunday 12-6pm

diligence
Florika Kyriakopoulou
works of
Adamakos Alexiou | Antonakos | Avedon
Haberpointner | Holt | Kaloudi Cypriot
Kyriakopoulou Kyritsopoulos Lappas
Mehler | Mortarakos Ona B. | Papachristos
Pijuan | Sarigeorgiou | Tàpies | Ax
Warren | Chandris Psychoulis Qureshi