Midweek dry AND dirty market blues; encircled Ukraine whilst Covid becomes a "liability"…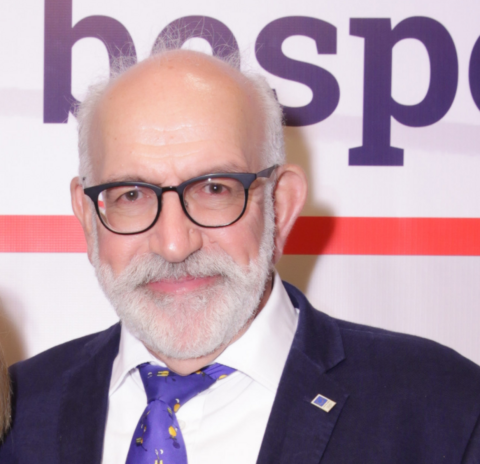 The BDI (Baltic Dry Index) fell 21 points since yesterday and now stands at 1,419 whilst the Wets …"balance" with a+/- three points… Ukraine feels the Russian grip not just from the east and south but also from the north-west… Covid now goes beyond a liability. John Faraclas' midweek recap:
Capes' BCI was down 17 point to 1,280… whilst Panamaxes' BPI lost 46 and now reads 1,765 losing also the 1,800 point threshold…
Single digit losses for both the Supras' and Handies' BSI and BHSI of eight and five points lowering the bar at 1,570 and 990 point respectively…
Is it the Chinese New Year or luck of steam? Shortly will shall see but one thing is certain: low market, end of the story…
Wets still low; the last published BDTI (Dirties) and BCTI (Cleans) stood at 682 minus three and 586 – plus three points respectively… CAUTION…
The WTI as you read these lines is four cents lower since yesterday's closing of US$ 88.20… Too high under the parameters of Planet Ocean's worse ever Recession, Covid mutations and a Warring environment… C A U T I O N or else…
In the Geopolitical front Ukraine is stealing… the show; whatever happens will have consequences for all. Situation looks too difficult to ignore and there will not be any winner at the end of the day… CAUTON as today although UK PM Boris Johnson was discussing over the phone with Russia's president Vladimir Putin trying to defuse the situation, four Russian Bear bomber jets tried, unsuccessfully though, to approach UK's territory and were intercepted and send away…
Who from the Western Alliance can guarantee security in the region given also the energy …jargon? Can the West with NATO offer same and in exchange for what?
Will Boris Johnson survive, and if so what's his next move? If not, then what's on the cards… as we might see high profile resignations across the political spectrum and beyond. Watch this space!
MIGRANTS continue to be by far Planet Ocean's biggest headache; 37,000 Migrants in UK including asylum seekers – Afghani refugees amongst them is costing the British tax payers US$ 1,6 million per diem… CAUTION, CAUTION everywhere with the MIGRANTS!
The Covid mess continues and Omicron BA.2 variant is here. All together Omicron now counts 50 centum of infections all over Planet Ocean…
We remind you to ensure you vote in allaboutshipping's 3rd International 100 Top Women in Shipping contest!
Have a nice evening and continue to remain on guard from actions emanating from Pirates, Terrorists, Criminals and any Business Hooligans whatsoever wherever you are on Planet Ocean. Once again a big THANK YOU to all who really care for all humans – Doctors, Nurses, Seafarers, Dockers, Port Authorities et al during this Coronavirus disaster!! We repeat: Do please invest in Hospitals including Equipment, Doctors, Nurses and any useful means to avoid further disasters! Become more disciplined and care for the Environment too. Lastly: Education and Training for all to be able to tackle these disasters. Let us work collectively together and NOT opt for a fistful of Dollars to restart the already collapsed global economy… which is in red over US$ 350 (three hundredandfifty) trillion…