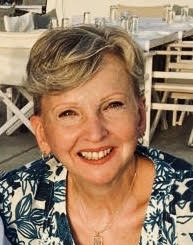 by Frances Baskerville, Senior Vice President CIRM
As we all know, it's four years since the maritime community has been able to get together in Greece for the famous POSIDONIA event. Many are already here, gathering in Athens in the heat, sometimes softened by a very welcome gentle breeze.
Events have started well before the actual exhibition opens. Restaurants are buzzing and hotels and clubs are holding large parties with grand speeches given to invited guests.
CIRM will be attending next week in force. Not only are the Secretariat walking the floor, to meet their members and perhaps, to gain some new ones, but the Board of Directors will converge for a meeting to discuss amongst other items strategy – we all should have a strategy for moving forward! Thank you to our member company TotoTheo for their kindness in providing us with their board room in Piraeus for this.
On looking through the extensive list of Posidonia exhibitors, I can see our work will be cut out finding enough time to visit all stands that will be of interest. With so much technology and innovation to cover it seems that this show is drawing from countries far and wide; and by Posidonia standards, this is the biggest event to be held so far since 1969.  
So, not only is Greece a wonderful country to visit, but it seems we all are keen to get back to business – it's expected that SMM will follow the same route.   Owner and CEO Andreas Miserlis certainly knows how to put on a good show here and visitor numbers are expected to be at an all-time high. With four large exhibition halls to explore and an extensive conferencing schedule running alongside it looks to be an exciting week.   www.posidonia-events.com.  Then of course, there are all the after parties!  If you have trodden the floor enough during the day and feel like resisting the huge spreads that are being laid on across Athens, the various harbours with their bars and beautiful yachts are a sight to see, especially with a Fix in hand!  
If you are attending the show and are interested in contacting me either about membership or just to touch base, please get in touch or email me at fb@cirm.org
Good luck to all businesses next week and see you there!
www.cirm.org