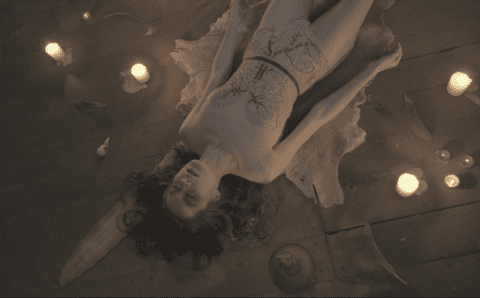 You are warmly invited to the screening of my films exploring a New Human Identity.
My studio in Hackney Wick:
4th of July at 7pm
25th of July at 7pm
55 Wallis Road, E9 5LH London
For the last 3 years, video art has been my main medium of expression. During this time, I have made 7 short films in which I use my personal experiences in response to current world events. Literally baring my body and soul, you can witness my journey in tackling identity, gender and health issues and are invited to apply these to universal notions of personal freedom from religious or political ideology, divisions and threats to civilisation and the environment.
Hard hitting messages are presented as beautiful and poetic, sometimes brutal and disturbing sensual essays that use the nude body as a vessel representative of our collective humanness. In their entirety they introduce the necessary steps towards a New Human Identity – a concept I have developed based on our collective aspiration as humans rather than our differences.
NEW HUMAN IDENTITY FILM COLLECTION (2019-2021)
Body as Home, 2019, 15min
Eleutherophobia – fear of freedom, 2019, 11min
Lungs for Sale, 2020, 11min
Breakdown, 2020, 3min
Loop Of Vast Emotions, 2021, 7min
School Reading, 2021, 21min, 2021, 6 min
A GLOBAL WAR AGAINST WOMEN
The beginning of the pandemic has marked a new chapter in a history of human rights abuse. Women's bodily autonomy, equality and reproductive health has been under a great threat for a long time.
In 2018 I did a performance 'The Mermaid of Warsaw' to draw attention to how the female body has become a battlefield and a bargaining chip in Polish politics after '89. I was warning about the radicalisation of politicians who wanted to ban the abortion. They finally succeeded two years later.
In 2020 I gave an interview for the Evening Standard where I spoke about the links between the raise of the far-right in the USA and Poland:
'Karpowicz's strongest message is that Poland's abortion ban is just a microcosm in the bigger picture of what's at stake for women. "What's happening in Poland is a problem for everyone. It's influenced by ultra-conservative Christian groups from the United States," she says. US Christian rights groups are investing huge sums in fighting the strikes.'
We have now 2022 and the American Supreme Court just ended constitutional right to abortion which is another step to control women and maintain the patriarchal system at all costs. Millions of Americans have been stripped from their basic human right: to decide about their body and life.
Many across the globe have already found this moment as a great opportunity to question equality. This week we heard from the British Conservatives that 'women don't have an "absolute right to bodily autonomy" and that a proposed amendment to the British Bill of Rights which would give women the fundamental right to an abortion is not gonna be backed.
A global war against women continues…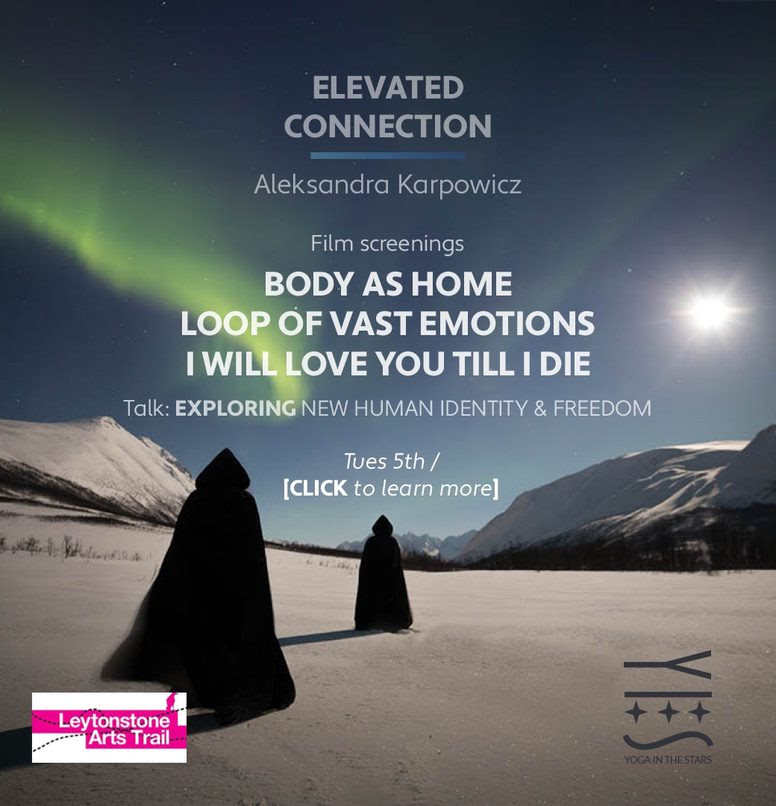 Film screening & talk: Exploring New Human Identity
Yoga in the Stars:
5th of July, 7pm-8.30pm
344 Grove Green Road, E11 4EA, London