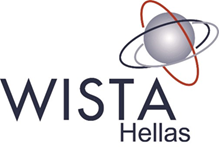 NEWSLETTER
SPRING – SUMMER 2022 ISSUE 
WISTA Hellas Board 2022-2024
President Mrs. Elpi Petraki 
Operations/Chartering & Business Development Manager, Enea Management
INC
Vice-President Mrs. Elina Kassotaki
Business Development Manager, Holland Hellenic Shipping Agencies Ltd.
General Secretary Mrs. Elina Souli
Regional Business Development Director V.P. – FD&D Manager, American P&I Club (Shipowners Claims Bureau Inc., Hellas)
Treasurer Mrs. Akrivi Brikou
CFO, Efshipping Company S.A.
Member Ms. Anna Giatra
Shipbroker, Renaissance Shipbroking S.A.
Posidonia Running Event – WISTA Hellas Team
Posidonia Week started with physical activity and WISTA Hellas was there!
WISTA Hellas Cocktail Reception
WISTA Hellas Cocktail Reception for Posidonia 2022 took place at Galazio with great attendance. We are thankful to all of our members, associates and friends for making this evening unforgettable. Read More
WISTA Hellas seminar shines spotlight on challenges faced by women at sea
The first WISTA Hellas 'Women at Sea' seminar, staged at Posidonia 2022, offered a thorough examination of the challenges facing women seafarers as well as food for thought on how to support them throughout their careers, sponsored by ABS. Read More
| | |
| --- | --- |
| Posidonia 2022 Opening Ceremony! | 8th Capital Link MaritimeLeaders' Summit! |

Baltic Exchange Risk Forum 2022!



6th Shipping Conference of Neftomporiki!

Tradewinds Shipowners Forum!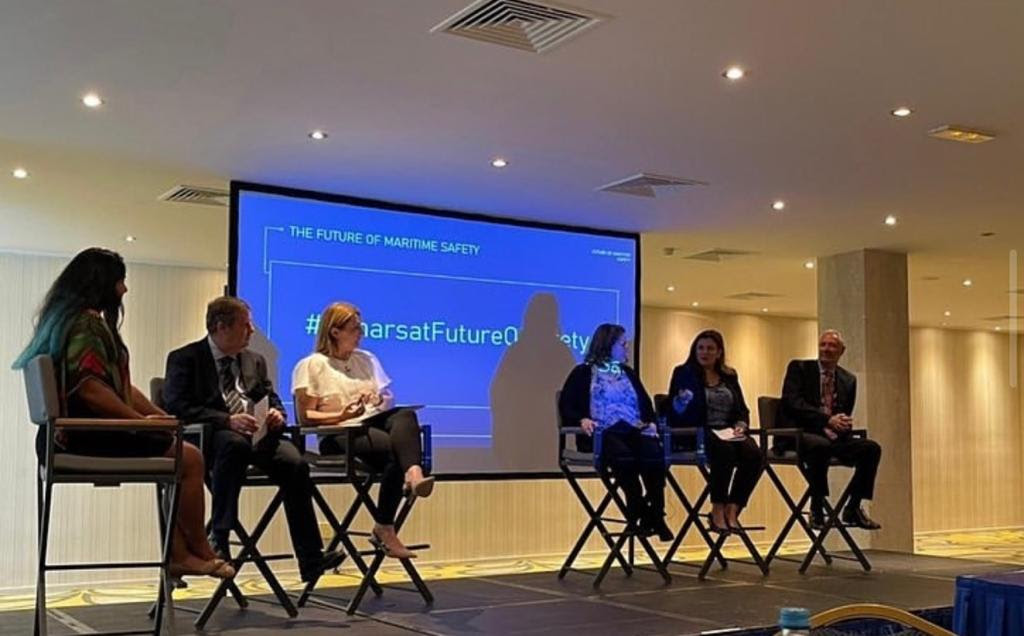 Inmarsat Conference: Global Discussion of Future of Safety!

Helmepa Conference:Sustainable Shipping!



Bimco Conference: Aiming to get rid of carbon emissions!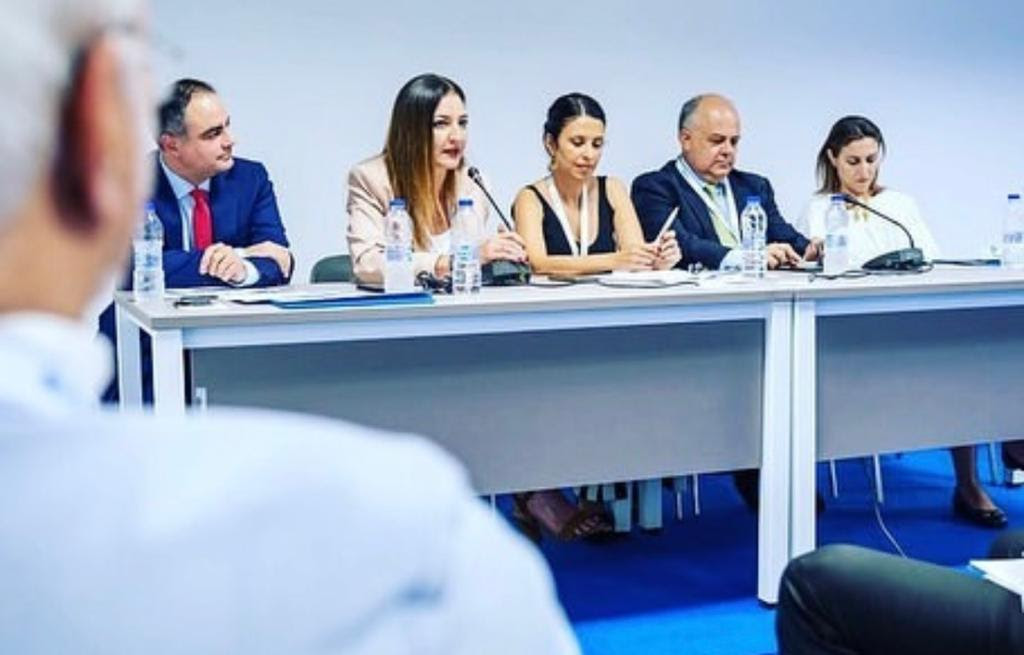 ICS Conference: Human Resources in the Shipping Industry: Redefining Skills for the Future!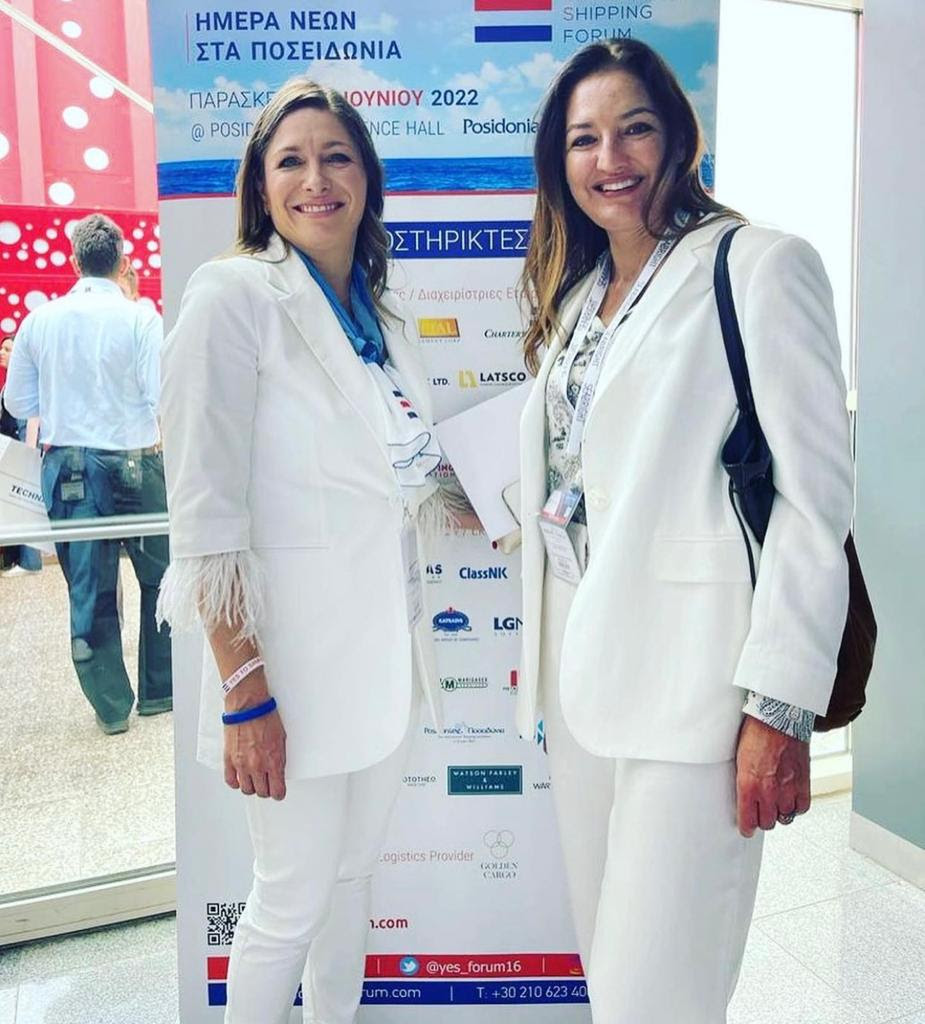 YES to Shipping Forum 2022 Youth Day!

University of the Aegean Department of Shipping Trade and Transport: Performing amidst high uncertainty – Shipping
resilience!


ISALOS.net Conference at the Helm of Global Shipping: Ensuring Continuity in times of Change!

Presentation of Women Women in the route of Shipping by ELNAVI / Theano Kalapotharakou!

PANAMA Register Cocktail Reception!

During Posidonia 2022 SAFETY4SEA conducted an interview with Elpi Petraki in order to achieve the UNSDG#5 and empower women in the Maritime Industry!

Presentation of Project Connect!
Read more
Members Monthly Gatherings

The members' monthly gathering took place on March 1st at Piraeus Marine Club where members had the chance to network, exchange news, and attend a discussion on Market Trends which caught everyone's attention.
Ms. Eva Tzima, Head of Research & Valuations, Seaborne Shipbrokers S.A., and Ms. Anna Giatra, Shipbroker, Renaissance Shipbroking S.A went through the Market Trends since the start of the pandemic explaining the dynamics of the freight markets and the nexus with the global economy and recently with geopolitics, touching the developments of the war in Ukraine and its impact to shipping.Read more

The always current and lately hot topic of #sanctions was discussed at the latest WISTA Hellas members only gathering at the Piraeus Marine Club.
WISTA Hellas member Ms. Alexandra Couvadelli, Senior Claims Director at Thomas Miller (P&I and FD&D), and Mr. Aristeidis Papaioannou, Attorney at Law | The American P&I Club, Compliance Department, presented the P&I perspective on the topic, under the moderation of WISTA Hellas Secretary General Ms. Elina Souli Regional Business Development Director, V.P-FD&D Manager at The American P&I Club. The topic triggered a lively and very interesting discussion with the audience. We wish to thank The American P&I Club, for sponsoring our monthly gathering.
Read more
Synergies & Partnerships – National News

A discussion about the training and certification of seafarers took place at the Kesen with the Director, Mrs. Yianna Simoni. 

Memorandum of Cooperation between WISTA Hellas and Women Act. Read more
WISTA Hellas paid a customary visit to the Ministry of Maritime Affairs and Insular Policy
The Board of Directors of WISTA Hellas paid a customary visit to the Minister of Maritime Affairs and Insular Policy, Mr. Ioannis Plakiotakis, the Commandant of the Hellenic Coast Guard, Vice Admiral George Alexandrakis, the Secretary General for Ports, Ports Policy and Maritime Investments, Mr. Evagelos Kyriazopoulos, and the Secretary General for Aegean and Island Policy, Mr. Manolis Koutoulakis.
 Read more
Méchant Marine Academy of Aspropyrgos
| | |
| --- | --- |
| | The Vice-President of WISTA Hellas was at the "Epilego Naftilia" at the méchant Marine Academy of Aspropyrgos. |
Synergies & Partnerships – International News