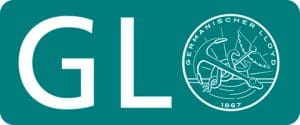 Hamburg, Germany, 25 June 2012 – The recent announcement of Sweden's ratification of the Maritime Labour Convention, 2006 (MLC 2006) means that only two International Labour Organisations member ratifications are required before the Convention's entry into force. With only twelve months between final ratification by the 30th ILO member and the Convention coming into effect, ship owners, operators and manning agencies should be preparing for the wide ranging impact of the Convention.
Germanischer Lloyd (GL) recommends combining the adjustments that the MLC 2006 will require to crewing processes with the implementation of an electronic system to support these processes and provide evidence of compliance. To support the maritime industry in this process GL has developed the GL Crew Manager software system.
Designed to ensure that seafarers are provided with fair, safe and decent working and living conditions, the MLC 2006 Convention requires the documentation of many crewing processes including: checking that all required positions on board filled, that the seafarers are medically fit, well trained and qualified for the duties they are assigned to, and that records are maintained of the seafarers' daily hours of work and rest.
GL Crew Manager helps ship owners, operators and crewing agencies to meet these requirements, by enabling the standardisation and optimisation of many tasks, including: recruitment, planning, safe manning, management of personal data, hiring, vacation and leave management. An optional on-board system also supports on-board management of crew data, certificates and licences, registration of resting hours and wage calculations – smoothing the process of proving compliance in on-board audits. The system can also aid in the preparations for MLC audits by generating a pre-audit checklist, the required documentary evidence, while also highlighting items of non-compliance which need to be addressed.
For each individual crew member there may be hundreds of associated pieces of data – qualifications, certificates, licenses, contract data, and training needs. GL Crew Manager allows for the efficient management of large crew pools through a graphical view of the current and planned assignments for each individual vessel, and automatic matching of crew availability and suitability with vessel manning requirements.
The data generated by the system can be accessed anywhere, through a remotely managed server, with role based users access levels determined by the user's login. An intelligent data transfer routine allows synchronisation of the data between office and any vessels using the optional onboard system.
The MLC 2006 will bring together and update more than 60 existing ILO conventions and recommendations, with enforceable requirements for crew managers and manning agencies. Over 55, 000 seagoing vessels will have to be inspected and certified before the MLC 2006 enters into force as is expected to take place in 2013. "Statements of Compliance" are currently being issued by some of the Flag States, who have already ratified the MLC 2006. Once the Convention finally enters into force, ships that hold a Statement of Compliance can obtain final certificate (MLC).