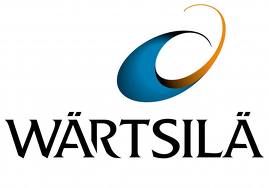 Wärtsilä 34DF is the first dual-fuel engine family to receive United States EPA certificate
Wärtsilä, the marine industry's leading solutions and services provider, has obtained certification of emission standard compliance from the United States Environmental Protection Agency (EPA) for its Wärtsilä 34DF dual-fuel engines. It will enable Wärtsilä to strongly enter the American market with marine engine technology that offers operators and owners the option of using either diesel or gas as fuel. The certification was obtained on 17 January 2013.
"The Wärtsilä 34DF is the first dual-fuel engine fulfilling the EPA requirements and this is a very important statutory recognition of Wärtsilä dual-fuel technology, " says Andrea Bochicchio, Director, Product Management & Engineering, Product Centre 4-stroke, Wärtsilä PowerTech.
With the passing of this compliance milestone, Wärtsilä anticipates that market demand in the USA for its range of dual-fuel engines will further increase. The first engines will equip the 'Harvey Energy', an offshore supply vessel built for Harvey Gulf International Marine. Four sister vessels will shortly be supplied with the same Wärtsilä engines, thus further demonstrating both the viability of liquefied natural gas (LNG) as a marine fuel and its growing popularity among ship owners and operators. LNG fuelled vessels offer compelling operational cost savings and significant environmental benefits.
"Economic and environmental factors are having a tremendous impact on the shipping industry, and at Wärtsilä we firmly believe that flexible fuel options are a positive step in alleviating these challenges. Our dual-fuel engine technology enables environmental legislation to be met where necessary, while maintaining the ability to use conventional diesel fuel in unrestricted areas, " says Giulio Tirelli, Director, Wärtsilä Ship Power, 4-stroke Portfolio & Applications.
EPA certification applies to United States flagged vessels. The Wärtsilä dual-fuel engine capability enables ships to be operated on either conventional liquid marine fuels or LNG. The switch between fuels can be made seamlessly without loss of power or speed. Such fuel flexibility enables compliance with emission regulations in controlled areas, while giving operators the option of determining the fuel according to cost and availability.
The United States Environmental Protection Agency
The EPA is an agency of the United States federal government. It was created for the purpose of protecting human health and the environment by writing and enforcing regulations based on laws passed by Congress. The agency also works with industries and all levels of government in a broad variety of voluntary prevention programmes and energy conservation efforts. The EPA was established in 1970.
Read more:
Wärtsilä Corporation, Press Release, 7 December 2012: Wärtsilä's integrated gas propulsion system chosen for new offshore support vessel
Wärtsilä in brief
Wärtsilä is a global leader in complete lifecycle power solutions for the marine and energy markets. By emphasising technological innovation and total efficiency, Wärtsilä maximises the environmental and economic performance of the vessels and power plants of its customers. In 2012, Wärtsilä's net sales totalled EUR 4.7 billion with approximately 18, 900 employees. The company has operations in nearly 170 locations in 70 countries around the world. Wärtsilä is listed on the NASDAQ OMX Helsinki, Finland.