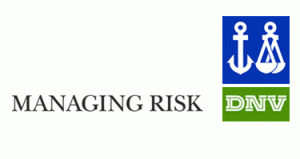 Oslo: DNV is taking lifeboat safety one step further. The company claims that maritime lifeboat safety will be enhanced by transferring offshore lifeboat design practices to ships. by Per Wiggo Richardsen

The shortcomings of existing free fall lifeboat designs were revealed in a number of incidents related to structural safety, human loads and headway back in 2005. A joint industry project was initiated by OLF (the Norwegian Oil and Gas Association) to find the reasons for these incidents.
The project revealed that the SOLAS requirements, on which the design criteria were built, were based on lifeboat performance during test launches into calm waters and from heights significantly smaller than those encountered on host facilities on the Norwegian Continental Shelf. With larger waves and drop heights than those presumed, the lifeboats were exposed to greater loads and damage, which explains the shortcomings revealed in 2005.
As a result of these findings, DNV was asked to develop a new standard for the design of free fall lifeboats. The new "Design of Free Fall Lifeboats – DNV-OS-E406" standard was launched in 2009 and revised the year after. Based on modern limit-state design methodology (rather than performance during drop tests), the standard was quickly embraced by the Norwegian offshore industry. The Petroleum Safety Authority Norway refers to the standard as the norm for the design of free fall lifeboats.
Lifeboats on the Norwegian Continental Shelf are now being built according to the DNV standard.
The standard is currently being revised to include new calculation methods, such as computational fluid mechanics, to estimate extreme loads in an even more robust way.
Maritime lifeboat safety
Today, maritime lifeboat release and retrieval systems are being developed according to design criteria based on SOLAS requirements. DNV suggests that maritime lifeboat safety may be enhanced by transferring offshore design practices to ships. DNV-OS-E406 can with a few amendments easily be transferred to apply to free fall lifeboats on board ships.
"If the shipping industry decides to implement our Free Fall Lifeboat standard, I believe maritime lifeboat safety will be taken an important step further, " says Olav Rognebakke, the head of DNV's Ship Hydrodynamics and Stability Section.
Viewers can log here for further read;   Enhanced maritime lifeboat safety FINAL 2013 06 04_tcm4-552793