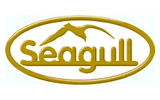 Computer-based training (CBT) specialist, Seagull, has unveiled significant new additions to its portfolio and revisions to a number of existing modules.
The new releases are Principle of Assessment, Onboard Assessment, Oil record book – part 11, Galley operations 3 – food handling, Electric propulsion – fundamentals , Marine environmental awareness, Environmetal Challenges and four Learning MS modules.
Major revisions have been made to Steering gear (operation), Steering gear (construction and maintenance) and minor amendments to Introduction to computers, MLC 2006 –basic introduction, Galley operations – workplace and equipment safety, Galley operations – hygiene and Drug and alcohol policy and testing.
"Owners and seafarers alike are facing an increasing array of demanding legislative requirements and Seagull's extensive learning modules are designed to ensure they are able comply with these, " says Roger Ringstad, Seagull Managing Director.
"For instance, the Maritime Labour Convention, 2006 came into force in August and, as with our original MLC modules, the revised addition with the introduction of the Portuguese language assists seafarers and shore-based staff alike to make themselves fully aware of their rights and obligations in the event of non-compliance with the convention."
Oil record book – part 11 covers cargo and ballast operations onboard tankers and compliments the Oil record book, part I, for engine operations. The main objectives of the module are that the learner will be able to state why the oil record book must be completed correctly, identify the general requirements for maintaining the book, identify when and how to make entries and avoid making common mistakes in entries.
Galley operations 3 – food handling  is designed as a foundation and continuing training for catering staff onboard ship and the module, the third of four, takes full account of the new requirements in the Maritime Labour Convention, 2006 relating to the  handling, preparation and storage of food.
The module Electric propulsion – fundamentals covers  a host of fundamental electrical concepts including voltage, current, resistance, electromagnetism, Faraday's and Lenz's laws and serves as a refresher for engineer officers and electro-technical ratings who have not used electrical theory recently. This module is the first in a series of four covering electric propulsion.
The Principle of assessment module introduces terminology used in assessment and covers the skills that may need to be assessed as well as various methods of assessment. The module enables the learner to explain the fundamental principles of formative and summative assessment principles, to discuss the use of written questioning techniques and direct observational assessment for the purpose of assessing a seafarer's competence as well as the use of oral questioning techniqus.
Onboard Assessment builds on Principle of Assessment and focuses on Standards of Training, Certification and Watchkeeping (STCW) as the main standard for identifying onboard competence and the use of direct observation and oral questioning. These two modules together with a workbook are parts of the updated Assessor Onboard Course, which cover STCW Reg. I/6 and IMO model course 1.30.
The Marine environmental awareness, environmental challenges module is the second of three. It has been developed in cooperation with the non-profit ProSea Foundation and aims to increase knowledge of the impact of shipping on the marine environment and the role of regulations by focusing on onboard procedures and environmental regulations.
Major revisions have been made to the two Steering gear modules in order to refocus the content to cover the construction and operational principles of the two main types of steering gear. The revisions include content from the two previous modules, updated to match current technology and practice.
About Seagull
Seagull AS is the leading provider of e-learning for the marine industry offering a comprehensive library of more than 190 titles for regulatory compliance and improved seafarer knowledge. Our STCW and ISM code compliant training is used by 350, 000 seafarers every year onboard more than 8, 300 ships worldwide and we have issued over 50, 000 approved onboard course certificates, making us the world's largest educational institution in the maritime industry. Founded in 1996 by experienced mariners we have grown into a financially solid and dynamic company in partnership with leading shipping companies and ship managers to deliver a full range of assessment and management tools that ensure meeting and exceeding statutory requirements from IMO and other industry bodies.
Our mission is to enhance maritime competence by effective training and assessment solutions and deliver value through quality and excellence in customer service.