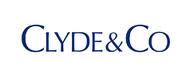 The EU has, as of 12 May 2014, adopted further amendments to sanctions contained in Regulation 269/2014 in relation to the situation in Ukraine ("the Sanctions").  The EU has added a further 13 individuals to its list of persons designated under the Sanctions, taking the total number designated to 61. Two companies have also been designated under the Sanctions. by Michael Swangard and Rupert Gordon
The EU appears to have been moved to make the amendments following the controversial self-rule referendum held on 11 May in Eastern regions of Ukraine, organised by pro-Russian separatists.
For the time being, the EU has not moved beyond "phase two" sanctions, but has amended the Sanctions to allow for the designation of companies misappropriated contrary to Ukrainian law, or which have benefited from misappropriation. Two such companies have been added to the list of designated persons: PJSC Chernomorneftegaz and Feodosia, a Crimea-based gas company and oil supplier, respectively. The Sanctions were also amended to allow for the designation of individuals or entities which obstruct the work of international organisations within Ukraine.
The EU Council reiterated its strong support for free and fair Ukrainian Presidential elections on 25 May and affirmed its commitment to the agreement reached in Geneva on 17 April 2014, whilst urging Russia to take effective steps towards its implementation.
The EU Council also noted that the EU is preparing possible 'targeted measures' that could restrict trade in certain industries or goods, if events require. The imposition of broader sanctions will be linked to the Presidential elections due to be held on 25 May, and the Council stated that it will "pay particular attention to all parties' attitude and behaviour towards the holding of free and fair Presidential elections when deciding about possible future measures".