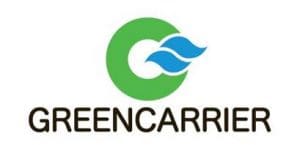 Greencarrier Freight Services Poland introduces more environmentally-friendly vehicles for Hennes & Mauritz
Greencarrier Freight Services Poland is introducing dual fuel vehicles to help clothing company Hennes & Mauritz (H&M) reduce its carbon footprint.
Greencarrier has been working with Holak, one of its dedicated partner hauliers, to fit the Solaris Diesel (LPG and diesel) system and the vehicles are now being calibrated for optimum performance.
Wojciech Siebeneichen of Greencarrier Freight Services Poland SP. Z O.O. says his company was keen to meet H&M's requirements to reduce its CO2 emissions.
"We looked at a range of options and decided the installation of the dual fuel system was the best solution. Not only does this system ensure that we will reduce vehicle emissions, it also cuts fuel consumption by at least 10%."
The Solaris Diesel system has been chosen for its ease of use and low maintenance as well as its ability to increase power and torque. Once the calibrations are finished and the exact performance statistics are published, Greencarrier expects some of its other haulier contractors will also get their vehicles converted.
Mr Siebeneichen says: "Greencarrier is an innovative company so we are always working with our suppliers and partners to offer the most technologically advanced and cost efficient systems in the market."
Greencarrier, a private company offering global transport solutions with offices throughout Scandinavia and Eastern Europe as well as in the UK and China, has identified the environment as one of the cornerstones in its Corporate Social Responsibility policy and sustainability work.
Mr Siebeneichen adds: "We are very excited about the introduction of these dual-fuel vehicles and we are offering all our dedicated haulier suppliers as much help as we can so that they will adopt this eco-innovative solution."