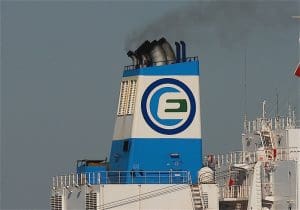 ANTWERP, Belgium, 20 July 2015 – Euronav NV (NYSE: EURN & Euronext: EURN) ("Euronav" or the "Company") will release its second quarter 2015 earnings prior to market opening on Thursday 30 July 2015 and will host a conference call at 9:30 a.m. EST / 3:30 p.m. CET on Thursday 30 July 2015 to discuss the results for the quarter. The call will be a webcast with an accompanying slideshow.
You can find details of this conference call below and on the "Investors Relations" page of the Euronav website at http://investors.euronav.com./

Telephone participants may avoid any delays by pre-registering for the call using the following link to receive a special dial-in number and PIN conference call registration link: http://dpregister.com/10069401. Pre-registration fields of information to be gathered: name, company, email.
Telephone participants who are unable to pre-register may dial in to 1-866-807-9684 on the day of the call. The international dial-in number is 1-412-317-5415. A replay of the call will be available until 7 August 2015, beginning at 11:30 a.m. EST / 5:30 p.m. CET on 30 July 2015 by dialing 1-877-344-7529 or 1-412-317-0088 and referencing the conference number 10069401.
* * * Contact: Mr. Brian Gallagher – Euronav Investor Relations Tel: +44 20 7870 0436 Email: IR@euronav.com Announcement of Final Half Year Results 2015: Thursday 20 August 2015
About Euronav
Euronav is an independent tanker company engaged in the ocean transportation and storage of crude oil. The Company is headquartered in Antwerp, Belgium, and has offices throughout Europe and Asia. Euronav is listed on Euronext Brussels and on the NYSE under the symbol EURN. Euronav employs its fleet both on the spot and period market. VLCCs on the spot market are traded in the Tankers International pool of which Euronav is one of the major partners. Euronav's owned and operated fleet consists of 53 double hulled vessels being 1 V-Plus, 2 FSO vessels (both owned in 50%-50% joint venture), 27 VLCCs (of which 1 in 50%-50% joint venture) and 23 Suezmaxes (of which 4 in 50%-50% joint venture). Deliveries of the recently acquired VLCCs will increase the Euronav tanker fleet by another 4 VLCCs. The Company's vessels mainly fly Belgian, Greek, French and Marshall Island flags.
Regulated information within the meaning of the Royal Decree of 14 November 2007