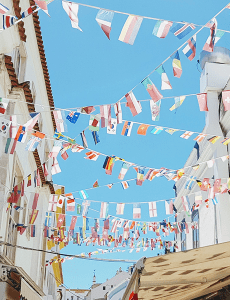 IMF's raison d'être in jeopardy, The journey to central bank digital currencies
Tuesday 15 October 2019 –  Vol.10 Ed.42.2
Commentary: IMF's raison d'être in jeopardy
By Mark Sobel in Washington
The International Monetary Fund's resource base faces peril. The Trump administration will not support a Fund quota increase, largely because it does not want to see a strengthening in China's woefully underweight position. The Fund has been working intensively behind the scenes with China and others, but it must step up its efforts amid the new official creditor landscape to ensure low-income country debt sustainability. Perhaps, though, the greatest challenge is the jeopardy facing the Fund's raison d'être.
Read the full commentary on the website.
Meeting: The journey to central bank digital currencies 
Friday 18 October, Washington, 07:00-08:30 EST
OMFIF and G+D Currency Technology convene an off-the-record roundtable to discuss concepts and implications of central bank digital currencies, as well their implementation.
Participants from central banks, global public financial institutions and policy experts will take part to exchange views.
Request to attend the meeting.