Oppps, our prognosis for the BDI's fall come out verbatim right… Gun boat Fisheries diplomacy from both sides of the Straits of Dover whilst Covid's uncertainty advances further, per our "medical" prediction.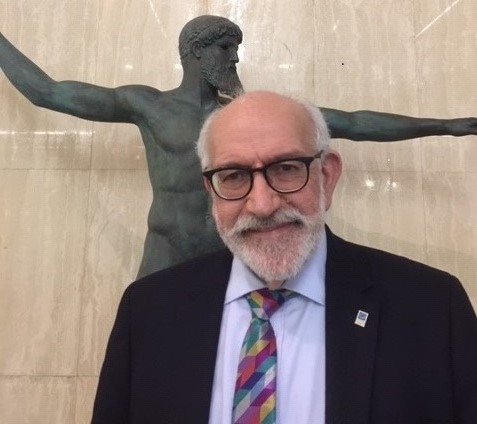 The BDI (Baltic Dry Index) lost 54 points since yesterday and now stands at 3,212 points "thanks" to a triple-digit fall by the Capes… Dirty Wets stagnant and Cleans …on the rise… As of today, the Geopolitical game  / farce will turn sour for all. Only America has the guts, means and will included to safeguard  Peace on Planet Ocean. Covid's uncertainty, delays and expected further mutations will ensure, as things stand today, that Covid Vaccine will be on all governments annual budgets – we have also predicted this long haul; check our written views. John Faraclas' daily briefing:
The Capes' BCI was down 237 points losing the 5,400 down to 5,200 thresholds and now stands at 5,167 points… What's next tomorrow as the week ends…?
On the antipode the Panamaxes' BPI going over and above the 2,900 point threshold with 61 plus  valuable points at 2,909. Looks likely we might see a possible 3,000 point mark, unless a possible fall by the Capes spoils the broth…
25 plus points for the Supras' BSI now at 2,160…
Double-digit for the Handies' BHSI now at 1,177 – plus 11!
Stagnation and fall for the Wets; the last published BDTI (Dirties) and BCTI (Cleans) stood at 604 – no change and 472 plus six…
The WTI was down 74 cents since yesterday and now reads US$ 64.89… a long way to go down to US$ 39.99 !!!!!
A Market to observe more than closely as, if we are ending a "cycle" of piling stocks… then it will a matter of self-sustained cash rich owners to go through…
Recession is here to stay despite official statements of an economical upturn / mini boom up to 7-8 centum in many economies… I really can't see a bankrupt global economy being revived with a global debt beyond US$300 trillion… That's why a War is possible to secure Peace… Cynical but pragmatic… A multiple ideological, religious, biological and geopolitical / economical  War so to speak… affecting all Planet Ocean's dire straits…
Boat diplomacy seems to end for the time being the Anglo-French row off Jersey on Fishing rights a BREXIT …"left" over or better say a post-Brexit licence rules prompting 70 (seventy) French boat in Normandy to "protest"… A tit-for-tat response by president Macron by sending gendarmerie ship Athos to counter to HMS Severn et al… Cool it guys…err Mr. Johnson….M Macron… The F word applies here, I mean Friction following BREXIT… We told you on canvas here: BREXIT will bother us for the foreseeable future…
Add Coronavirus uncertainty – which will remain indefinitely and at best will be contained once we have better Vaccines as well as medicines… Tough times will last this time as well as tough people… A bit odd situ, but c'est la vie!  
Ah! opening the Tourist Industry is one thing, having in place an RWAD yet another, in "case" we have a third surging Covid wave…
More news tomorrow with our weekly recap… and news on the local British elections…
Have a nice evening and continue to remain on guard from actions emanating from Pirates, Terrorists, Criminals and any Business Hooligans whatsoever wherever you are on Planet Ocean. Once again a big THANK YOU to all who really care for all humans – Doctors, Nurses, Seafarers, Dockers, Port Authorities et al during this Coronavirus disaster!! We repeat: Do please invest in Hospitals including Equipment, Doctors, Nurses and any useful means to avoid further disasters! Become more disciplined and care for the Environment too. Lastly: Education and Training for all to be able to tackle these disasters. Let us work collectively together and NOT opt for a fistful of Dollars to restart the already collapsed global economy… which is in red over US$ 300 (three hundred) trillion…