Chios Marine Club ordinary general assembly
On Wednesday, June 23, 2021, the Ordinary General Assembly of the Chios Maritime Club took place at the spacious premises of the Yacht Club of Greece at Mikrolimano off Piraeus.
Attending members were informed about the Actions and Proceedings of the Association over the past year.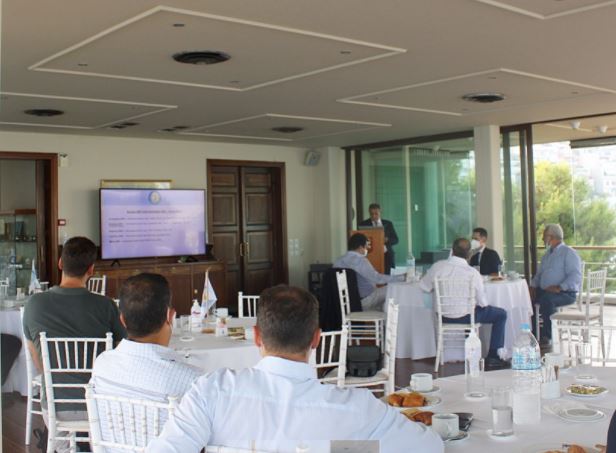 The President of the Club Captain Antonis Pitsilos cordially greeted all members present and threafter presented the Administrative Report, whilst the Treasurer, Anargyros Kavouras, presented the Financial Statements' Report. Both were unanimously approved  by the participants.
Afterwards, proposals for new Actions of the Club were discussed. 2021- 2022 period looks promising and soon announcements will be aired to members and friends of the Chios Marine Club.
During the event, all safety protocols as same the defined by the greek state for protection against the Covid-19 pandemic were observed. The President and the Board of Directors warmly thank all the Members who during such a pandemic continue to support the Club and in particular all the participants in this Ordinary General Assembly 2021.
Excellent drinks and dips as well as stimulating discussions making it a memorable event, the first of its kind following the elections in 2020, due to the Covid's lockdown.
Watch this space!