ECB should act now on climate change, UK issues its first green gilt
Tuesday 28 September 2021 – Vol.12 Ed.39.2
Commentary: ECB is obliged to support the low-carbon transition
By Rens van Tilburg and Seraina Grünewald
With the results of its strategy review, the European Central Bank has confirmed that it needs to consider climate change in its monetary policy. In the light of this, the full year that the ECB will take to review its collateral valuation and risk control framework seems irresponsibly long. Now that governments, companies and financial institutions are taking concrete action, there is no reason for the ECB not to follow suit sooner.
Read the full commentary on the website.
Meeting: Building sterling as a world-leading green bond market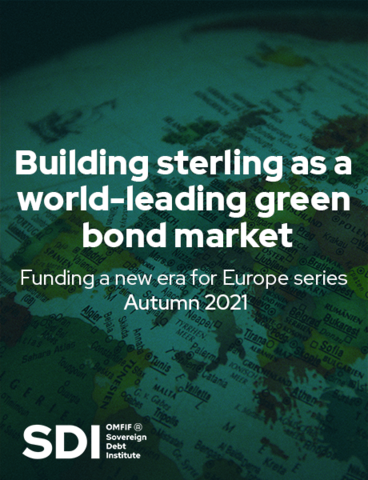 Monday 11 October, 13:00-17:05 BST
This high-level, half-day event reviews the issuance of the UK government's first green sovereign bond, the future of the sterling green bond market and how biodiversity can be incorporated into investment decisions. The meeting also discusses what metrics are needed to support investment decisions, implications of developing a green yield curve, investor appetite and the innovative UK green gilt taxonomy.
Register to attend here.