Amsale Fall 2022: The Way a Modern Bride Looks Like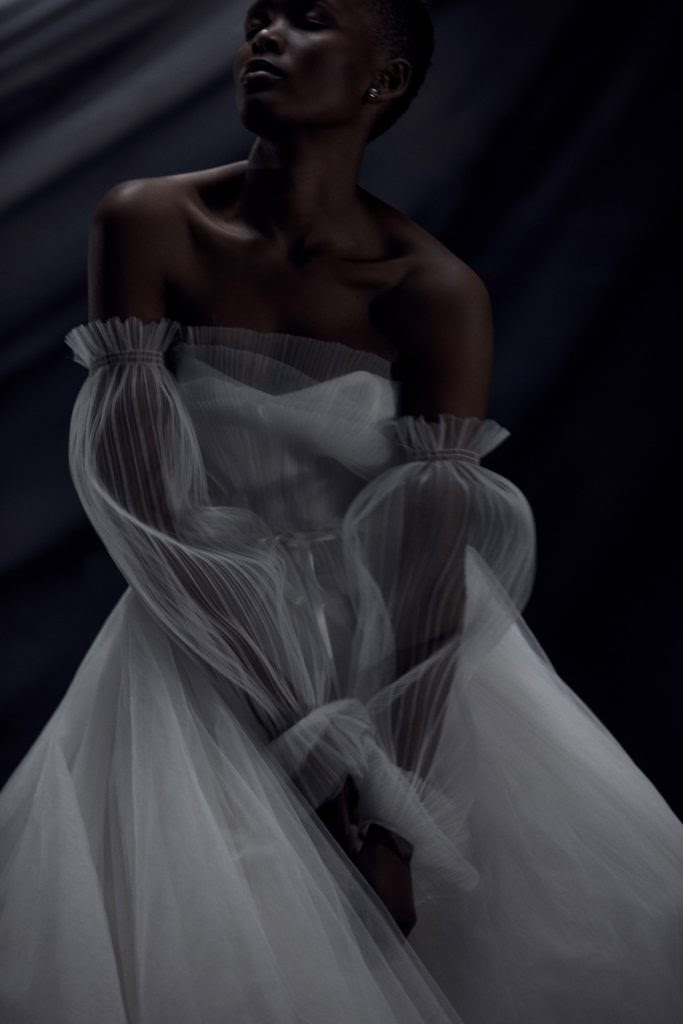 Lately, brides are rethinking what a wedding looks like in the modern world; and, likewise, Amsale has once again reimagined the modern wedding gown. Fueled by optimism, the luxury design house unveiled its Fall 2022 collection. It's a season of rebirth, wherein pure creativity, emotion and design come together like a butterfly emerging from the cocoon. An array of different looks are included in the collection representing different types of brides and aesthetics. Craftsmanship stands at the core of every creation. Designer Michael Cho who returned to the brand in March 2021 supports diversity and inclusivity.
Although meticulously detailed, most bridal looks are minimalist and architectural in shape. Embroideries and embellishments are inspired by the beauty of nature in the forest. Silk faille, mushroom pleated tulle, ruffles, elegant draping, stretchy organza corsets, hand-cut plexiglass decorative details, 3D effects, and optimized couture techniques are the eye-catchers. In the digital presentation, Tanzanian model and philanthropist Flaviana Matata is wearing these stunning bridal creations in a dark backdrop casting a contrast; she is the light, the joy of life. The collection, indeed, is a magnificent interplay between lightness and structure, darkness and light, past and present. This luxury fashion house is popular among "it" girls for a reason. Josephine Skriver and the rest of Jasmine Tookes' bridesmaids wore olive green fluid satin dresses for the top model's nuptials in 2021. Kourtney Kardashian wore a bridal iteration for her Halloween appearance as Winona Ryder in Edward Scissorhands. All brides and bridesmaids look stunningly stylish when wearing the brand!
Check @amsale
Elena Sendona | November 13, 2021