The BDI@3,119; the fall continues. Wets still an enigma. Testing times for Geopolitics behind peoples back. Covid-19 more than a liability…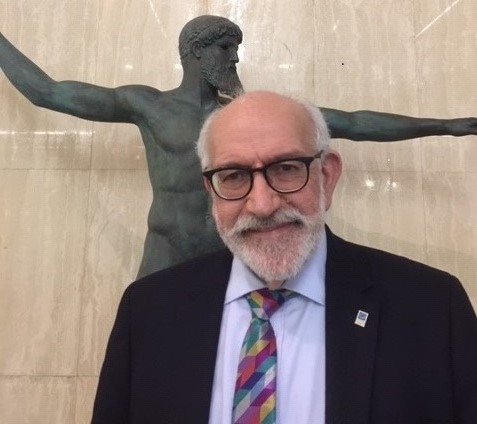 The BDI (Baltic Dry Index) lost 71 points since yesterday, as well as the 3,200 points threshold. Cleans unsustainable. Geopolitics for strong nerves. Wonder who has the guts to halt Covid's surge. John Faraclas' brief daily recap:
The Capes' BCI triple-digit fall was "well" discussed tonight and let's see if same goes under the 3,000 point mark… 3,783 – minus 170 points… The loss of 3,900 and 3,800 threshold was also widely commented. CAUTION!
The Panamaxes'  BPI lost the 3,500 points threshold and now reads 3,432 – down 73 points…
The Supras' BSI was up 15 points and now stands at 2,840 points… Many happy faces…
The Handies' BHSI clinched 18 points and now stands at 1,435 points…
Still a buoyant dry market …the trouble begins when the BDI goes under the 2,000 point threshold… Remind you that: Everything is possible!
Mixed feelings with the low-level Wets; the last published BDTI (Dirties) and BCTI (Cleans) stood a 615 – plus 11 and 452 – minus two points respectively. C A U T I O N!
The WTI lost 27 cents since yesterday …hooray hooray and now reads US$ 72.85… We need to see same down US$ 32.86, Yes you are reading correctly so as to be sustainable for all 7.7 people on Planet Ocean at US$ 39.99. E N D   of The Sorry Story.-
Geopolitics for strong nerves and everything, not just anything can happen out of the blue…  Do focus on the faulty line from Gib to Afghanistan and from the Caucuses to the Horn of Africa… In Afghanistan things might turn sour… The Med and in particular Central and East Med – including the Aegean and Black Sea is already on fire; its just a matter of time when you observe the smoke… Remind you that the current Recession is far worse than you can imagine… and greatly will, unfortunately contribute to the worse solution – social upturns and War! Remember: War, Father of all, if you don't destroy you cannot rebuilt; this is the pityful message from History.-
Did I hear you say Belarus? That's the next thorny issue on the West- East stand-off… Sanctions? In reality sanctions never work particularly in this part of the World.
Delta, the dangerous Covid-19 strain causes havoc and few have got the message… Remain disciplined and responsible. We have  a long way to go…
More news tomorrow…
On another tone and note, we are pleased to announce the election of Monica Kohli as president of WISTA-UK, the oldest WISTA(1974)! We wish her best and we will revert tomorrow with the full new team elected!
Have a nice evening and continue to remain on guard from actions emanating from Pirates, Terrorists, Criminals and any Business Hooligans whatsoever wherever you are on Planet Ocean. Once again a big THANK YOU to all who really care for all humans – Doctors, Nurses, Seafarers, Dockers, Port Authorities et al during this Coronavirus disaster!! We repeat: Do please invest in Hospitals including Equipment, Doctors, Nurses and any useful means to avoid further disasters! Become more disciplined and care for the Environment too. Lastly: Education and Training for all to be able to tackle these disasters. Let us work collectively together and NOT opt for a fistful of Dollars to restart the already collapsed global economy… which is in red over US$ 300 (three hundred) trillion…